White Woman Caught Screaming 'Lynch N*****s' In Viral Video Gets Fired And Blames Intoxication
Police are investigating the Hollywood costume designer dubbed #KuKluxKaren's racist rant as a "hate incident."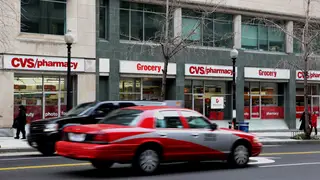 Heather Patton is apologizing for saying she would "lynch n******s." 
"Please do not contact me," the 49-year-old woman wrote on her Instagram bio. "I was intoxicated and I sincerely apologize to everyone whom I disrespected and let down by my actions. Please forgive me."
On her Instagram Story, she said she would "no longer ask for forgiveness," and wrote:  
"I hope the world knows we all as human beings have all made mistakes and gratefully regretted them later in life. I as a human made the choice to say some words that I should've NEVER let come out of my mouth I will no longer ask for forgiveness because what I did as a human was very inhumane and disgusting. African Americans help build this very country that I am living in and I hate that I insulted the millions of them. I have lost my job which I totally would agree on as well for the reason I have been let go. Please allow me to rekindle the love we shall all share amongst each other."
Patton also added on her Instagram Story how she'd be going live soon to answer questions and apologize, adding, "Please give me time." 
She continued, "All of the DM's I'm getting and harassment I'm getting at my front door is overwhelming you guys are no different from me you guys are just as evil and it shows!" 
Patton also added, "I have over 50k views right now ANY black owned business needs some attention I guess I could post you information here on my story." 
She finally ends her story with, "@thatdamnrunway you released my public information, address, phone numbers to the public and I'm pressing charges against you IMMEDIATELY people have been showing up to my home threatening my family."
Police are investigating the profanity-laden tirade at the CVS Pharmacy as a "hate incident," but have not identified Patton as the woman in the video, the Washington Post reports. 
Her behavior has also prompted the internet moniker #KuKluxKaren, the Post reports.   
The incident began at a CVS Pharmacy on Colorado Boulevard in the Eagle Rock neighborhood of Los Angeles on September 24. 
Patton started screaming and shouting racial profanities in the store as customers recorded her in action. 
"I hate n*****s! I would kill a n***** but the law says I can't kill the n*****s. If the law didn't say I couldn't kill the n*****s they'd all be dead," Patton said in the video that quickly went viral after it was shared by several activists and social media influencers.
One witness, Reneé Saldaña, told BuzzFeed she "felt like there was violence in the air." 
Saldaña, who also captured video of Patton's rant, said the September 24 incident began around 4:30 p.m. She was in the store when she first heard someone yelling, but thought it was a mother scolding her child. That was before she heard a woman scream the n-word.
"I was like, what the hell is happening?" the 38-year-old Los Angeles native told BuzzFeed. 
"I couldn't hear anyone else. I didn't hear a confrontation. I could only hear one voice traveling through the CVS yelling really hateful, violent things," Saldaña said. "Everyone was confused; no one knew what was happening." 
As she stood at the front of the store with about 10 to 12 customers and CVS employees, Saldaña decided to get Patton's rant on camera, thinking, "If this gets violent, I want to make sure I get this on tape," she told BuzzFeed.
Activist Shaun King, who posted the first video of Patton's tirade on his Instagram page, also posted Saldaña's video, which has been seen nearly 225,000 times. 
"Aside from being a threat to the woman who was filming it, it was one of those incidents where you felt like, 'Man, does she have a gun? Is she going to come back in here?'" she said. 
In Saldaña's video, Patton added more racist views and said, "I'm not running from you n*****s. I'm not running from you n*****s. If you lynch a n*****, then yep. If you lynch a n*****, then yep." 
Patton then got into her car and drove erratically out of the parking lot before driving down the wrong way of the street. 
"It was scary," Saldaña told BuzzFeed.
According to BuzzFeed, Saldaña says the CVS employees in the store did nothing to "diffuse" the situation in the aftermath. She also said she left a message with the LAPD on Tuesday (September 24) to report the incident and inform them that she caught it on video. But said she had yet to hear back from them. 
"It's very frustrating because this community likes to see itself as very progressive, but look what the f**k is happening with someone in our community," she told BuzzFeed. "That's why it bothered me so much. This woman, who looks like anyone you can see at a PTA meeting or next to you in yoga class, is out here terrorizing people in CVS." 
Patton's Mount Washington neighbor, whose first name is Tony, a man of Italian descent, said he's had to take out two restraining orders against the racist woman and her husband. 
"Her and her husband have really been behaving dishearteningly with our neighbors. We had to file restraining orders against her for wanting to threaten us, assault us. They were yelling racial slurs at us like 'Go back to your country,'" Tony told KTLA.  
Tony also shared home security camera video footage with the station, which showed a man and woman physically fighting. The people in the video are allegedly Patton and her husband. 
According to the New York Post, CVS Pharmacy said in a statement, "We are committed to maintaining a welcoming and diverse environment in our stores to help ensure that all customers are treated with respect and dignity. We condemn, in the strongest terms, the behavior of the customer seen in the recent social media video."