Group Receiving Donation From NFL And Roc Nation Partnership Slammed Over Photos Of White Woman Cutting Dreadlocks
The Inspire Change collaboration announced it would donate $200,000 to the Crusher's Club, a non profit that posted "All Lives Matter."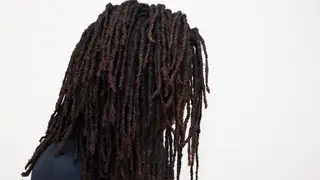 The NFL and Roc Nation partnership is off to a rocky start. 
After the multi-billion dollar sports league and entertainment company announced their Inspire Change initiative in August, the goal was to have players, owners and the league come together to address significant issues and be the catalyst for change in various communities. 
On Wednesday (September 4) it was announced, first reported by TMZ, that the initiative would donate $200K each to two Chicago based children's organizations. 
One group is the Crusher's Club, whose mission it is to help the city's children "restore their lives and improve their neighborhoods." The other is the BBF (Better Boys Foundation) Family Services which provides education, youth services, and employment to Chicago residents. 
Both, seemingly in line with the Inspire Change mantra and mission. 
However, in a Twitter thread started by user @RzstProgramming, several old tweets from the Crusher's Club were pulled, which highlight photos of club president Sally Hazelgrove, cutting the dreadlocks of young Black men with problematic captions. One read:
"And another Crusher let me cut his dreads off! It's symbolic of change and their desire for a better life! 
The Crusher Club has since removed all of those tweets and photos from its account, but the original thread from @RzstProgramming has screen shots available."
At its very best, this is extremely culturally insensitive. But in reality, this is far worse. 

The policing of Black hair to conform to "acceptable" cultural standards reeks of identity politics and a continued system of racial oppression. 

Several Twitter users caught on to the thread and immediately labeled the practice as racist and extremely problematic.

Other tweets from the Crusher Club's accounts regarding Hazelgrove and the organization's views on law enforcement and politics have also come under scrutiny. 

"The young man asked me to cut his hair. He said he needed a change and felt like he needed an identity change. I was happy to help him."

In a statement Hazelgrove also said:

"The Crusher's Club does not have any policies prohibiting dreadlocks — we welcome all hairstyles from our youth. On occasion, our kids look to change their hairstyles and ask us to assist, especially since haircuts can be a costly expense for them. Our goal is — and will always be — to equip our youth with the resources to improve their neighborhoods, maximize their potential and develop into the leaders of tomorrow."

As of now, an event with Inspire Change Ambassadors Meek Mill and Meghan Trainor, along with the $200K donation will go along as scheduled.