Chicago Officials Say New Gun Control Law Can Be Crafted
After a federal judge banned a Chicago law prohibiting licensed gun stores from operating, elected officials say a new law can pass judicial scrutiny.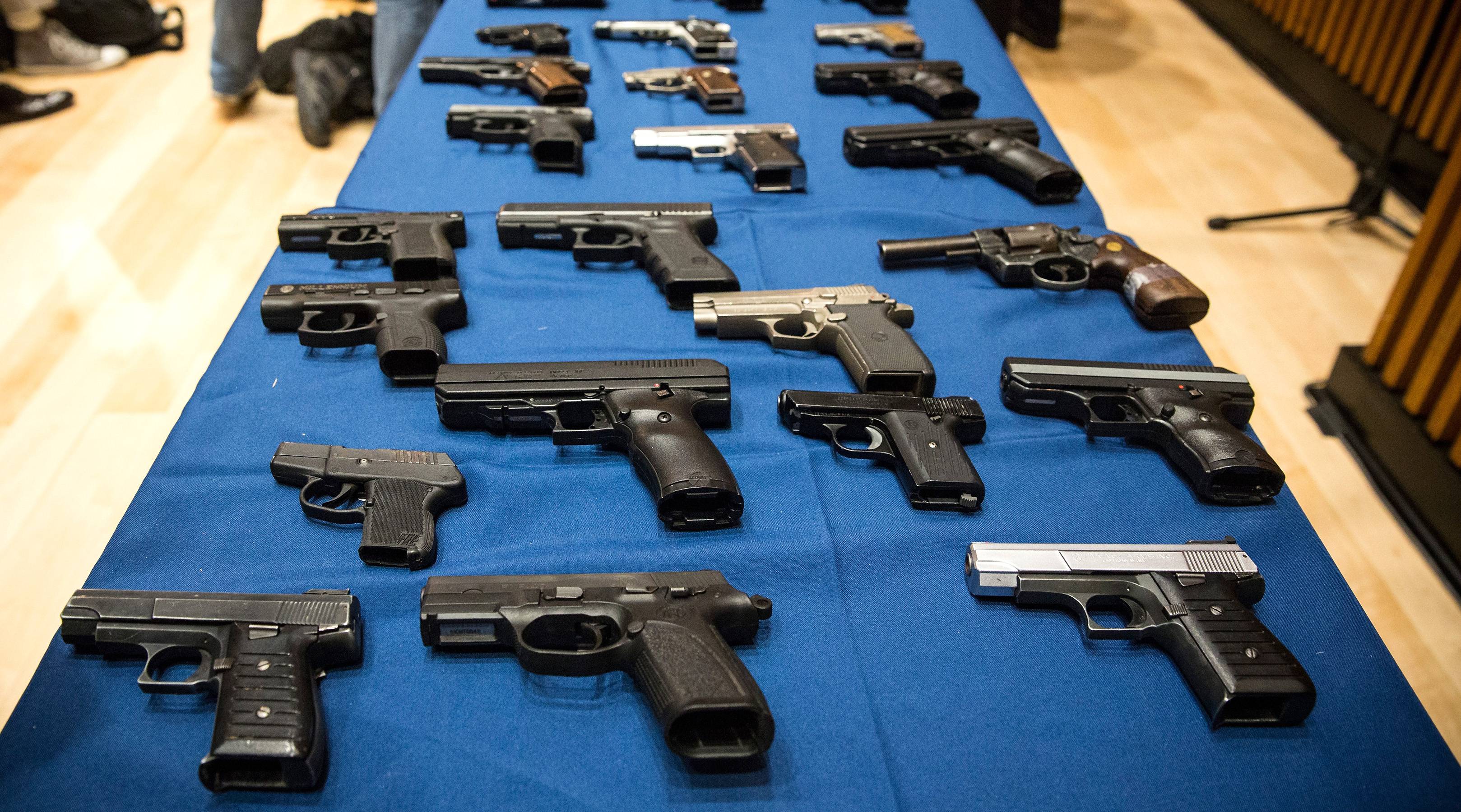 Officials in Chicago are working feverishly to determine how to rewrite one of the city's gun control laws, after it was struck down by a federal judge earlier this month. But many Chicago officials say that the city should be able to rework it in order to pass judicial scrutiny.
The judge ruled that it is unconstitutional to prohibit licensed gun stores from operating in Chicago. United States District Judge Edmond Chang said that the city had failed to demonstrate how banning the sales and transfers of firearms by legal buyers and dealers would have an effect on gun violence in Chicago.
"I'm optimistic that there is a way for the city to deal with this so that a new law could pass judicial muster," said Kwame Raoul, an Illinois state senator who represents sections of Chicago, speaking with BET.com.
"The city recently passed a law about carrying concealed weapons that included prohibitions in certain protected areas such as schools and parks," Raoul said. "The city may well choose to embrace certain zoning ordinances, saying that guns can't be sold within a certain distance of a school, for example."
He added: "There will be an ongoing ping-pong game between the city and the NRA," referring to the National Rifle Association. "But there are regulations that have been upheld in other cities, and Chicago simply has to do its due diligence."
Chicago's mayor, Rahm Emanuel, has stated that he wanted the new regulations to be written in "a thoughtful way, a strategic way, that doesn't undermine what we're trying to do in bringing a level of safety and security to the people of the city of Chicago."
Some officials suggested that the mayor and the city's elected officials may wish to look at how similar laws have been successfully crafted in various communities in other states, principally in California.
"There are other cities that have accomplished this and I feel that the law can be written to protect the interest of homeowners and communities," said Will Burns, a member of the Chicago Board of Alderman, speaking with BET.com.
"I think the law can be rewritten to allow residents to determine whether they want these businesses in their neighborhoods," Burns said.

BET National News - Keep up to date with breaking news stories from around the nation, including headlines from the hip hop and entertainment world. Click here to subscribe to our newsletter. 
(Photo: Andrew Burton/Getty Images)