Obama: Congress, World Credibility on Line
President Barack Obama recently said that the credibility of the U.S. and the international community will be questioned unless action is taken against Syria.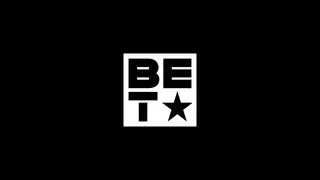 WASHINGTON (AP) — In an impassioned appeal for support both at home and abroad, President Barack Obama says the credibility of the international community and Congress is on the line in the debate over to a response to the alleged use of chemical weapons in Syria. As Obama made his case overseas during a visit to Sweden, his proposal for military intervention was under consideration by skeptical House members at home.
Asked about his past comments drawing a "red line" against the use of chemical weapons, Obama said it was a line that had first been clearly drawn with the chemical weapons treaty ratified by countries around the world and ratified by Congress.
He declared, quote, "That wasn't something I made up. didn't pluck it out of thin air. There's a reason for it."
The president said there was far more than his own credibility at stake in responding to the chemical weapons attack.
"I didn't set a red line, the world set a red line," he said. "The world set a red line when governments representing 98 percent of world population said the use of chemical weapons are abhorrent." He added that Congress set its own red line when it ratified the treaty.
With Obama in Europe, his top national security aides were to participate Wednesday in public and private hearings at the Capitol to advance their case for limited strikes against Syrian President Bashar Assad's regime in retaliation for what the administration says was a deadly sarin gas attack by his forces outside Damascus last month.
The Senate Foreign Relations Committee could vote on authorizing the use of force as early as Wednesday, the first in a series of votes as the president's request makes its way through Senate and House committees before coming before the two chambers for a final vote.
Pace reported from Stockholm, Sweden. Associated Press writers David Espo, Josh Lederman, Donna Cassata, Alan Fram, Jennifer C. Kerr and Lolita C. Baldor contributed to this report.
BET Global News - Your source for Black news from around the world, including international politics, health and human rights, the latest celebrity news and more. Click here to subscribe to our newsletter.

(Photo: REUTERS./Jessica Gow/Scanpix)