Commentary: Sure, Blame the Black Guy
Political and economic ills score high with conservative voters, but when myths created about President Obama are tested against reality, they are found grossly wanting.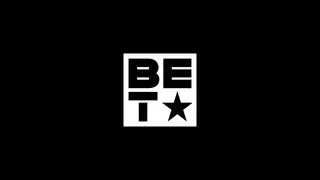 It never ceases to amaze me how far the Republicans are willing to stretch the truth in order to score political points against President Barack Obama.
In the past few months, the Grand Ole Party has blamed the president for more government, rising unemployment, the dismal state of the economy and — my favorite GOP finger-pointer — gas prices. Sure, "blaming the Black guy" for these political and economic ills scores high with conservative voters, but when these myths are tested against reality, they are grossly wanting.  
First, let's examine the myth that the Obama administration has increased the size of government, thereby costing taxpayers more money by way of more government salaries. According to the U.S. Office of Personnel Management, which tracks federal employees, the end of 2010 found fewer government employees than in 1980.
More data reveals that under the Carter and Clinton administrations the number of federal employees decreased compared to their Republican counterparts Ronald Reagan, George H. W. Bush and George W. Bush. 
As for the economic issues, we all know when President Obama was elected to office in 2008, the country was teetering on the brink of economic collapse thanks to the economic policies of George W. Bush. The Obama administration not only saved us from an oncoming economic depression but also managed to pass a historic national health care bill allowing millions of uninsured Americans access to affordable health care.

About those rising unemployment numbers... according to the latest data from the Bureau of Labor Statistics, unemployment held steady in February at 8.3 percent, which is slightly below unemployment in April 2011. More jobs have also been created: 227,000 nonfarm payroll jobs were recorded in February, and there has been an increase in employment for professional and business services, health care and social assistance, leisure and hospitality, and mining.    
The GOP knows they can no longer point to these issues as proof of Obama's failure, so they have resorted to blaming him for the recent sharp increase in gas prices. While gas prices are high (trust me, I feel it), it is not fair to blame the hikes on President Obama. The truth is the president has absolutely nothing to do with setting gas prices, and the Republicans know it as evidenced by Mitt Romney's own admission.
Why are Republicans harping on issues they know aren't true?
It's because compared to the truth, the myths sound better when trying to peddle political "wolf-tickets" to America. Well, here's one American that ain't buying.


The opinions expressed here do not necessarily reflect those of BET Networks.
BET Politics - Your source for the latest news, photos and videos illuminating key issues and personalities in African-American political life, plus commentary from some of our liveliest voices.
 

(Photo: Brendan Hoffman/Getty Images)
(Photo: Brendan Hoffman/Getty Images)