Cancer Survivor Featured in Beyonce's Lemonade Faces Backlash After Details of Her Medical History Don't Add Up
Some now believe Paulette Leaphart exploited her story for fame and money.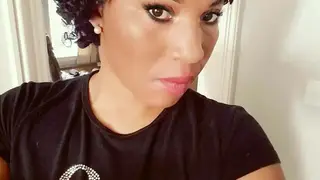 When Paulette Leaphart was first diagnosed with stage two, grade three breast cancer in 2014, she went from being a regular woman in Biloxi, Mississippi, to another statistic. However, after Leaphart underwent a double mastectomy and pledged to walk topless for 1,000 miles from her home to D.C. in order to bring awareness to cancer treatment and body shaming, she became an influential star.
Leaphart, 50, and her mastectomy scars became a new image of resilience, strength and power. Her story not only attracted news outlets, but she also gained the attention of Beyoncé, who featured a topless Leaphart in her visual album Lemonade. 
Documentary filmmakers soon became interested in following Leaphart's 1,000-mile journey for a film called Scar Story. However, as the people who wanted to chronicle Leaphart's story became closer with her, it became overwhelmingly obvious that many aspects of her tale did not add up.
Eventually, the filmmakers, as well as others who have surrounded Leaphart's cause, spoke to CNN about the issues they had with the cancer survivor.
In preparing for the documentary about Leaphart, director Emily MacKenzie informed the film's subject that the cameras and producers would be going along to document the journey. MacKenzie told CNN that she informed Leaphart that all financial and logistical arrangements would be up to her.
However, when the time came for Leaphart and her 8-year-old to begin the walk, it became obvious to MacKenzie that she was planning on heavily relying on the film crew for guidance.
"Which way should I go?" Leaphart asked MacKenzie as they started the trip.
"My heart sank," MacKenzie told CNN. "In that moment when she said that, I felt betrayed and deeply worried."
Soon after the project began, the filmmakers decided to walk away from Leaphart and change the focus of their story to feature other women. Additionally, documents obtained by CNN raise several questions regarding the severity of Leaphart's medical condition
CNN reviewed fifteen pages of Leaphart's medical documents. Based on the records, Leaphart had a 0.7-centimeter cancerous tumor in her right breast and that one of six sentinel lymph nodes removed from her right side also tested positive for cancer. Although Leaphart had a double mastectomy, it was revealed she had no cancer in her left breast.
Also, Leaphart used crowd sourcing sites to raise money for her walk. However, some felt their money was not getting put to appropriate use.
Carmen Lawrence became very inspired by Leaphart's walk and wanted to donate to her GoFundMe page, which had a goal of $100,000. Lawrence donated $800; however, when she tried to contact Leaphart about the allegations that her diagnosis was inflated, Leaphart blocked Lawrence.
CNN then discovered that Leaphart owed the IRS about $45,000 and filed for bankruptcy. Leaphart once had a daycare business that she projected to be worth $200,000 in order to get backed by investors. Her valuation for her business was also discovered to be a fabrication, which resulted in the investors losing everything they gave to Leaphart.
Writers at CNN as well as the Scar Story filmmakers still are unsure of what to believe when it comes to Leaphart's story. Yes, there were plenty of reasons for them to lose their trust in her, yet her painful past and seeming misguidance continues to force many to sympathize for the cancer survivor.