Slim Thug Gives "Thug" Definition
Houston rapper discusses misperceptions of the word with Don Lemon.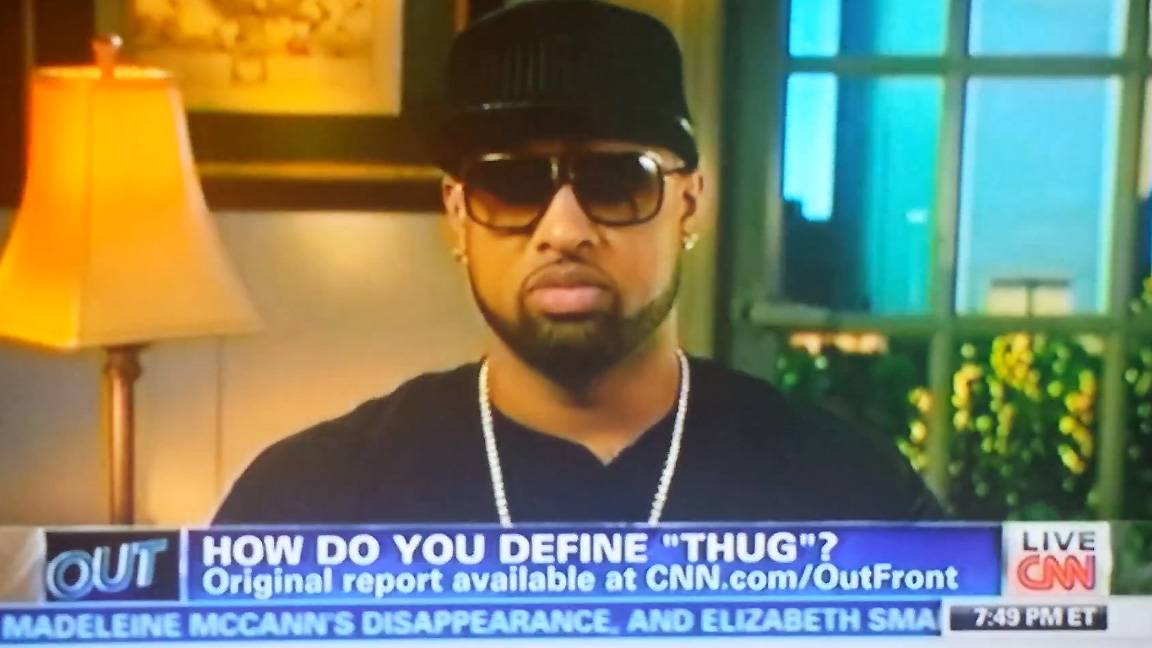 Last week, CNN's Don Lemon weighed in on a viral video of a Nebraska toddler labeled a "thug" for cursing and using racial epithets. In the piece, Lemon questioned whether or not the term was racist, and used Slim Thug as an example of how the word "thug" has been popularized. 
The Houston rapper responded with a "F--k u Don Lemon" tweet and appeared on the cable news network this week to discuss his viewpoint. 
Having dealt with the same stereotype placed on the toddler, Slim explained that coining himself a "thug" represents how he came up — he chose the name because of the way he was misperceived. "You looked at as a thug because of how you look," he said of picking the name.
"You might have saggin' jeans on or whatever, and you come from the hood, so you're not dressed as sharp[ly]  as the other kids … you always looked at as a thug."
Despite his success, Slim says he's still being pigeonholed. "I give out meals all the time. I go to the hood every Thanksgiving. I pass out turkeys, give toys away at schools … I do a lot for the community, but I'm sure why I don't got no day from the mayor is because my name is 'Slum Thug.' How [would] they look … giving a guy named 'Slim Thug' his own day?"
Later in their talk, Slim touches on the aforementioned viral video, as well as rap's influence on the reported "thug cycle." Music is basically taking the fall when parent's should be to blame, he said. "If anyone listens to music and is influenced by what a rapper say, they wasn't raised in a good home anyway."
BET.com is your #1 source for Black celebrity news, photos, exclusive videos and all the latest in the world of hip hop and R&B music.