Beyoncé Brought 'Lemonade' To VMAs And Left Us All Edgeless
'Lit' doesn't quite cut it.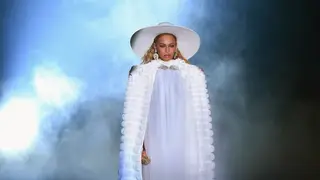 You can catch your breath now.
Beyoncé had the audience levitating out of their seats during her performance at the MTV VMAs. Not a person was left sitting as Queen Bey ran through a medley of tracks from LEMONADE with ease, grace and more than a little bit of booty.
The performance was, by far, the longest of the night, but it's not like anyone was complaining.
Relive the performance here:
Twitter put it in context for us:
We wouldn't want to follow that one (sorry, Britney).