Civil Rights Groups Sue to Get Voter Registration Applications Processed
Georgia secretary of state forced to act on tens of thousands of applications.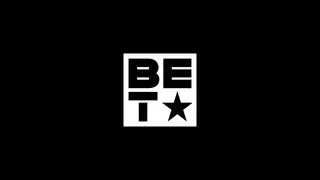 As early voting in Georgia was about to begin on Oct. 13, nearly half of the 86,000 voter registration applications submitted by the New Georgia Project had not yet been processed. The organization, with the national NAACP and the Georgia State Conference of the NAACP, which also registered several thousand new voters, filed a lawsuit late last week against Secretary of State Brian Kemp and five county boards of election.
The suit calls for Kemp, a Republican, and the boards to promptly process the applications and provide notice to applicants who need to provide additional information.
Georgia state Rep. Stacey Abrams, founder of the New Georgia Project, had hoped to avoid litigation, but "eligible Georgians are dangerously close to not being allowed to vote in this election," she said in a statement.
After ignoring "repeated requests" from the civil rights groups for meetings to try to resolve the situation, Kemp on Thursday finally addressed the lawsuit, which he called "frivolous" and a waste of valuable resources, the Atlanta Journal-Constitution reports. He said that nearly 40,000 of the applicants are now on the rolls and that 10,000 have been asked to provide additional information to confirm their identities.
"We are pleased that progress is finally being made on voter registration applications submitted months ago. Our mission has been singular and consistent: to add thousands of eligible voters to the rolls in accordance with state and federal law. Yet despite our own cooperation and transparency, this effort has been met with dangerous delays, misinformation and inaccuracies," Abrams said in response to Kemp's announcement.
Still, she added, thousands of applications are still "in limbo with less than three weeks to Election Day. We will not be satisfied until every eligible voter is on the rolls."
The New Georgia Project successfully launched a major voter registration effort this year, with a focus on people of color. The group's enormous success led to a voter fraud investigation in which less than 1 percent of the applications were found to have problems. In turn, the investigation led to questions about whether the true motive behind it was more about suppressing voters who tend to lean Democratic.
BET Politics - Your source for the latest news, photos and videos illuminating key issues and personalities in African-American political life, plus commentary from some of our liveliest voices. Click here to subscribe to our newsletter.
 (Photo: Joe Raedle/Getty Images)