Lawmakers Call for an End to Stop-and-Frisk
Lawmakers vow to put an end to stop-and-frisk racial profiling.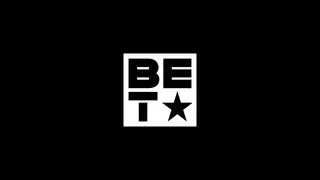 Djibril Toure is a Brooklyn-based business owner who has spent his life doing the right thing. He earned a degree from Cornell University and in between work and music gigs, he has found time to give back to his community. He's the kind of guy many would assume is immune to the controversial practice of stop-and-frisk employed by New York City police officers to randomly root out individuals involved in criminal behavior.
"I was stunned that this was happening to me on the corner of the block where I lived and felt safe coming and going at all times," Toure said of his first time at a Capital Hill press conference led by New York Rep. Yvette Clarke to call attention to the issue.
It happened so many times that he became a plaintiff in a 1999 lawsuit charging the NYPD with racial profiling and discrimination. And as part of a settlement, the department must provide quarterly statistics on stop-and-frisk incidents.
The numbers are alarming and according to an analysis conducted by the New York Civil Liberties Union, police stopped 685, 724 people last year, 87 percent of whom were African-American or Latino. And though they make up just 24 percent of the city's population, they made up 42 percent of stops made in 2011. An overwhelming majority of them were innocent of any wrongdoing.
A delegation of city, state and congressional lawmakers said at the news conference that enough is enough.
"As we have seen across this nation, racial profiling undermines the safety of our communities and creates a rift between law enforcement and residents. When a crime fighting tool is used to target innocent individuals solely based on their religion, race or ethnicity, we leave our communities vulnerable to the true perpetrators of crime," she said.
It also can be extremely detrimental to the self-esteem, pride and dignity of young adults already plagued by a lack of education and job opportunities, added Rep. Charles Rangel.
"To belittle them and take away their dignity and their pride is something that we will not tolerate," said Rangel, standing inches away from his primary rival state Sen. Adriano Espaillat, who recalled his own experience being stopped and frisked
The group, which included community activists and victims, met with officials from the Department of Justice's Civil Rights Division and asked them to investigate what they believe is an abusive policy. The NAACP also is weighing in on the issue and plans to lead a silent protest march in New York City on Father's Day.
"New York City's stop-and-frisk program is wholesale racial profiling," stated NAACP president and CEO Benjamin Todd Jealous. "At this silent march to end racial profiling we will stand together with people from all background and all communities to tell City Hall and NYPD that discriminatory policing policies like stop-and-frisk will not be tolerated."
This week the NYCLU released a free, stop-and-frisk smart-phone app that it says will enable bystanders to fully document such encounters.
BET Politics - Your source for the latest news, photos and videos illuminating key issues and personalities in African-American political life, plus commentary from some of our liveliest voices. Click here to subscribe to our newsletter.
(Photo: AP Photo/Haraz N. Ghanbari)