A$AP Rocky's Assault Case Was Mentioned In Donald Trump's Impeachment Hearing
Rocky's name was brought up for a second time as U.S. Ambassador Gordon Sondland testified before Congress on Wednesday.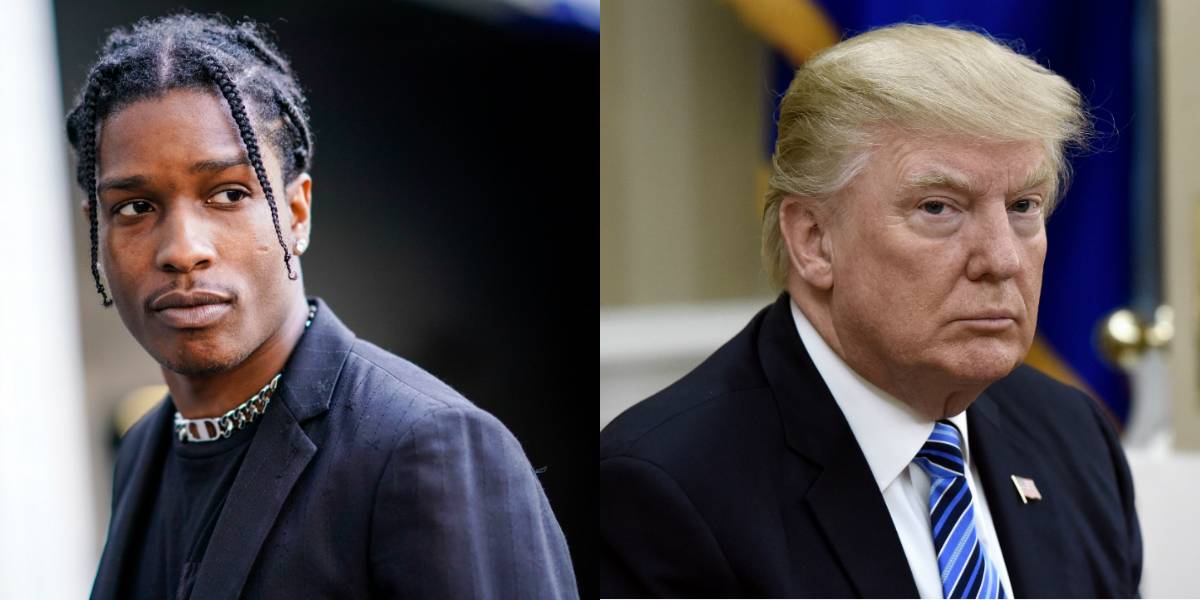 In one of the more perplexing turns in President Donald Trump's ongoing impeachment hearings, A$AP Rocky's name was cited for the second time since the hearings first started.  
On Wednesday morning (Nov. 20), Gordon Sondland, U.S. Ambassador to the European Union, reported to the Capitol in Washington, D.C., to testify in front of Congress as part of Trump's impeachment hearings, where he mentioned the rapper in his testimony.

Rocky and his Swedish assault case are not connected to the actual investigation itself following the Democratic body of the House of Representatives' recently launched probe against Trump. Currently, the investigation is set to determine whether the president politically pressured Ukrainian officials to investigate Hunter Biden, the son of former vice president and current 2020 Democratic presidential candidate Joe Biden.

Rocky's case became a centerpiece of the proceedings when a separate testimony from a State Department official surfaced online last Friday (Nov. 15).

According to a report published in the New York Times, a State Department official named David Holmes testified last week that he overheard a conversation between Sondland and Trump where Sondland reportedly told Trump to "let [Rocky] get sentenced, play the racism card, [and] give him a ticker-tape when he comes home" in reference to Trump's interference in Rocky's case earlier this year.

Sondland and Trump's alleged conversation was revisited again during Wednesday's hearing where the U.S. Ambassador confirmed that he and Trump did discuss Rocky's case while defending the president against allegations. However, Sondland denied that the topic of investigations was brought up during the five-minute phone call with the president. 

"It is true that the president speaks loudly at times and it's also true...I think we primarily discussed A$AP Rocky," Sondland said in regards to the nature of their alleged conversation. 

Watch a clip of his comments below.

Welp, 2019 has certainly been a year.