Q&A: Lens on Talent Season 3 Host Free
The former 106 & Park co-host talks BET Awards and her new radio show with Tigger.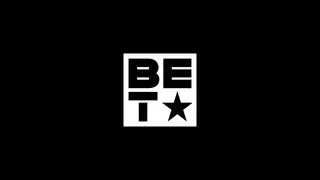 Radio and television personality Free had quite the BET-filled summer.
In June, the former 106 & Park co-host was the talk of the red carpet at the 2011 BET Awards, providing non-stop behind-the-scenes coverage from the Shrine Auditorium for BET.com.
And, after becoming a trending topic worldwide on Twitter, Free signed on to host Lens on Talent.
The former dancer and artist was the perfect host for this season's show, which is focused on finding new talent in the music, fashion and dance worlds.
BET.com spoke to Free about her new radio show with a fellow BET alum and the reaction to her "assets" at the BET Awards.
What about this season of Lens on Talent inspired you to return to BET as a host?
It's all about looking for the new talent. The next generation that will do what so many of us have done. Keeping music, dance and fashion fresh and seeing new ideas. It's just always exciting for me. I love all aspects of it.
What did you think about the reaction to your "assets" on the BET Awards Red Carpet?
I didn't think about it. It's just a natural part of my body. They did pay a little bit of attention to it, but it is what it is. I had a great time. It was my first time back doing a live show for BET, so I was more excited about that than my bum. But it's nice that everyone likes it.
As a woman, does that flatter you? Does it offend you?
It flatters, but at the same time, you can feel objectified. It's definitely a conflict of emotions because you want people to see you for you, but at the same time there's nothing wrong [with] being appreciated for what God gave you. I just do what I do. I'm still looking for that cameraman, though.
Describe your work relationship with Tigger. I know you two go back to your days working together at BET.
Tigger was at BET years before I got there and when I did start working there, Tigger became my mentor. I never knew how to interview; it was a whole another world. Before, I was just focusing on becoming just a recording artist only. Tigger was a great mentor and he's continued to be that and a really positive force in my life going forward. To work with him just felt like a natural fit. If you listen to the show, you know it's a complete, natural fit because we have a good time.
It's going great. We do a lot of Twitter topics. We have a lot of fun. We call the people of the DMV our "co-hosts." We have people listening from all over the United States and beyond. They tweet us, they write us, they call. We are really excited about the energy surrounding the show.
Are you getting used to waking up in the mornings again?
Well, I have no choice but to get used to it. I get up about four [o'clock] now, so I'm pretty good now.
Looking back, did you have any regrets about leaving 106 & Park when you did, or was it time?
No. No regrets. And yes, it was the right time. Definitely. 
Do you have a preference between radio and television?
They're both different mediums. One is more physical and people can see more, like in TV. That's a whole other energy than radio. Radio is completely vocal and with your words. They're two different entities and I don't compare them. I do love both of them.
Can you explain the bond you share with your late mom, who passed away from breast cancer?
It was just the most beautiful thing I've ever experienced. I was very happy and I don't regret a second of going home to be with her and taking a break from the business. It just made our bond stronger. It was a very tough time but I'm also very happy that she's not in pain. She was such a strong woman and she taught me so much. She's a fighter. I know everyone says that, but this woman really was a fighter. Her strength and just how she feels about the world. She ran a lot of neighborhood health centers and managed battered women's shelters. She was also in the "service of the people" business and I take that from her. I just pray that I can be one-tenth the woman she was.
What advice do you have for the aspiring contestants on this season of Lens on Talent?
Work hard. Know that you're going to hear 'no' more than you hear 'yes', but just go with it. And always, always, always believe in your instincts and your work. If you don't believe in your work, no one will. For a long time, I worked on music, albums and had record deals, but I didn't quite believe in succeeding with it. I knew I loved it but I had to learn to believe in myself. That's the new Free that people see now. I've always been strong and loved myself, but I just believe in myself a lot more.
(Photo: Phil McCarten/PictureGroup)