Game Over: Bill Cosby's Life Just Went Up in Flames
A huge decision has been made.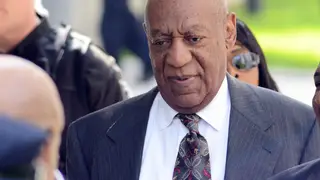 After years of speculation, Bill Cosby has been officially ordered to stand trial for allegedly sexually assaulting a woman back in 2004.
According to TMZ, Cosby can possibly take a major hit pretty soon as a Pennsylvania judge just ruled there is a possibility the fallen TV icon drugged and sexually assaulted Andrea Constand at his Philadelphia mansion in 2004.
If convicted of aggravated indecent assault, the comedian faces up to 10 years in prison.
It was revealed just yesterday that in recorded depositions from 2005 and 2006 during Constand's suit against him, the former TV dad admitted to sexual misconduct with teenagers and having a modeling agency "supply" him with models on a weekly basis.
Watch the latest developments of the Cosby scandal in BET Breaks, above.