Nelly's Alleged Rape Accuser Is Accusing Him Of Another Crime
She's adding another layer to her claims.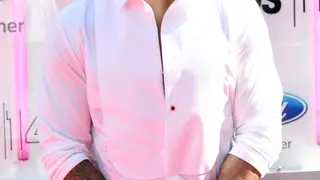 Nelly's alleged rape accuser is breaking her silence. She now claims that the rapper bullied her so badly in the media that the attack has intensified to a crime.
According to TMZ, the alleged victim's lawyer, Karen Koehler, claims Nelly sent a letter to prosecutors, which she believes consists of "verbal attacks" made by the rapper's team since the news broke. Koehler says the letter "is morally reprehensible for an accused person and his bully lawyer to issue derogatory and defamatory statements against a young alleged rape victim."
Expounding on the alleged vile details of the letter, she added, "It is also criminal — in the State of Washington — when those vicious attacks are issued in the form of threats."
She specifically highlighted Nelly's attorney for saying her client, the accuser, is "a person with an agenda and clearly she has one. The agenda is money, fame and notoriety."
The "Dilemma" MC's attoney, Scott Rosenblum, clapped back at Koehler's claims, telling TMZ, "I would suggest rereading the [intimidating a witness] statute. I would further suggest talking to some of the unbiased witnesses... Nelly will continue to respond to her client's baseless allegations."
Get more Nelly news with BET Breaks, above.