Heartbreaking: Watch Wendell Pierce Talk About Losing His Home in Baton Rouge Floods
He can barely speak.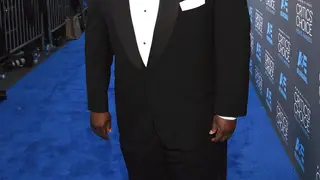 The violent floods that recently occurred in Baton Rouge, Louisiana, have affected hundreds of residents, leaving them with nothing, and The Wire actor Wendell Pierce is one of them.
TMZ caught up with the actor at LAX earlier today and it can be seen that he is still visibly traumatized and shaken by the events. This was a huge hit for Pierce and his family as his home was destroyed in the flood.
"I lost my house," he bluntly said, visibly distraught.
When asked if he had a "message for the community" regarding the floods, he added, struggling to find any words, "There's no message. It's a private pain. I'm coming from there and I'm heading back."
Take a look at the emotional video, below.
This, unfortunately, is not the first time Pierce has been the victim of a natural disaster. He also lost his childhood home during Hurricane Katrina.
Recap the other unfortunate events happening in Baton Rouge in the BET Breaks video, above.