Young Woman Arrested For Homicide After The Corpse Of Her Newborn Was Found Wrapped In A Bag Under The Porch
Brittany Robinson reportedly hid her pregnancy and bought pills in an attempt to terminate it.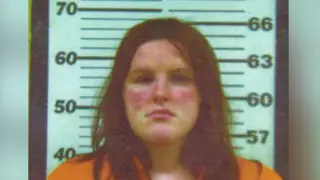 A young mother in Pennsylvania was charged with homicide on Monday after her newborn baby was found wrapped in a bag and placed under the porch by a family member. 
Brittany Robinson, 23, also faces charges of abuse of a corpse, tampering with evidence and concealing the death of a child, reported WTAE.
According to state troopers, the corpse was found in Lawrence County on Sunday by Robinson's father, who then called 911 around 3 p.m. Police said the body was found under the porch of a house, where Brittany Robinson also lived.  
Robinson's father found the baby when he was stringing up Christmas lights and saw a bag under the porch where he was placing wiring. When he opened the bag, he found the baby's body, said police.  
During questioning with police, Robinson said she had severe stomach pains while she was at work on Friday and later gave birth at home, according to the criminal complaint. She told police the baby did not have a pulse and was not breathing at birth, so she cleaned him, wrapped him in a T-shirt, and placed him in the bottom drawer of her dresser, said the complaint.  
When Robinson checked on the baby on Saturday, she said, the baby was still not breathing. She then took the baby and moved him to a crawl space under the home.
Although Robinson told police she did not know she was pregnant, she ordered pills online in early October that she believed would terminate the pregnancy, according to police.
Police also said Robinson's family was not aware she was pregnant and are fully cooperating with their investigation.