Tennessee Politician Admits On Camera That He Called His Neighbor The N-Word
The NAACP is calling for him to be removed.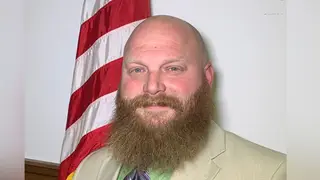 A city alderman from Portland, Tenn., said on camera that he called his neighbor the N-word during a verbal conflict between the two of them.
According to local Nashville station WSMV, police were called due to a dispute over dogs and Alderman Thomas Dillard revealed he called his neighbor the n-word. Dillard is seen on police body camera footage saying, "I called him the N-word. I ain't going to lie."
Aware that he is being recorded, Dillard adds, "It might not be good to say with these cameras, but I'm ready to get this over with, man."
Dillard claimed his neighbor, Kelly Campos, let her dogs loose without a leash. Campos is identified as "biracial" and a "minority" by WSMV, but her racial identity was not clear. Campos' husband is Hispanic.
Campos told WSMV, "He was like, y'all (n-word). Call us the N-word twice. I was like, did he really just say that?
"It still makes me a little upset," she added. "He shouldn't be an official person if he's going to… start calling people the N-word." Campos alleges that Dillard threatened to kill her dogs, however, she was charged with a misdemeanor.
The full body camera footage and the incident report has not been released due to a criminal investigation, according to Portland's city attorney.
Dillard said in a statement via Twitter to WSMV, "I appreciate your interest in this story. Portland is a wonderful place to live, and at this time, I'm going to direct all further questions about this matter to my attorney."
The local NAACP is calling for Thomas Dillard to be  removed as alderman, saying in a statement, "The Gallatin-Sumner County Branch of the NAACP strongly condemns the inappropriate language and actions of Portland City Alderman, Thomas Dillard, towards his neighbors Mr. and Mrs. Campos. In the police bodycam video, it clearly shows he admitted calling his neighbor the 'N'-word and threatening them."

The statement continued, "Bigotry and the inability to settle disputes in a civil manner are not personal traits that should be espoused by any official elected to serve the public. It is unfortunate Alderman Dillard [sic] actions reflect poorly upon himself, the City of Portland, and the Board of Aldermen, of which he is presently a member. Hopefully, the Board of Aldermen can rectify his current status."
Dillard's term as alderman ends in 2024.