Serial Killer Billy Chemirmir Dies In Texas Prison, Officials Explain How He Met His End
Suspected of killing as many as 22 elderly women, prosecutors said he took their lives, then stole their jewelry.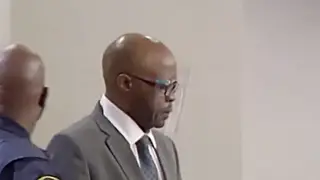 Billy Chemirmir, a man convicted of killing two people and accused of killing other elderly victims, was found dead in his Texas state prison cell Tuesday (Sept. 19), CBS News Texas reports.
The Texas Department of Criminal Justice identified Chemirmir's cellmate as the person who killed him but did not reveal his name or how he killed Chemirmir.
Chemirmir, 50, was serving two life sentences without the chance for parole in the Coffield Unit about 100 miles outside Dallas. Prosecutors accused him of preying on older women and stealing their jewelry for cash. Most of Chemirmir's victims lived in units at facilities for the elderly. One of them was, in fact, the widow of a man he cared for as a private caregiver.
A Dallas jury convicted him in 2022 of capital murder in the death of 87-year-old Mary Brooks. He was convicted and sentenced to life for killing Lu Thi Harris, 81.
USA Today reports that the police caught Chemirmir after Mary Annis Bartel, then 91, survived an attack in which she said Chemirmir forced his way into her apartment and tried to smother her. Police found Chemirmir in the parking lot of his apartment complex with Harris' jewelry box, according to the Associated Press. Documents inside of it led authorities to her apartment, where they found her dead in her bedroom.
Thirteen charges were in Dallas County, while another nine were in the adjacent Collin County. After the two convictions, prosecutors in both counties said they would not seek the death penalty and the remaining 11 charges in Dallas County were dropped.
Family members of the victims reacted to the news that Chemirmir is dead, saying that part of the ordeal of their loved ones' slaying is now over.

"My mother died in fear. This man did not have a peaceful passing. There's some relief in feeling that he didn't get off easily," said Shannon Dion, whose mother, Doris Gleason, 92, was one of those Chemirmir was accused of killing said at a press conference, the AP reported.
According to prosecutors, he was connected to more than two dozen murders over two years. Chemirmir has maintained his innocence.
His attorney Phillip Hayes called his death a "horrible tragedy."

"Nobody deserves to be killed at any point," Hayes told the AP, "especially when you are in a place you're being held against your will."