Alicia Keys Leads Protest for Lost Nigerian Girls
"We Are Here" singer marches on the six-month anniversary of the abductions.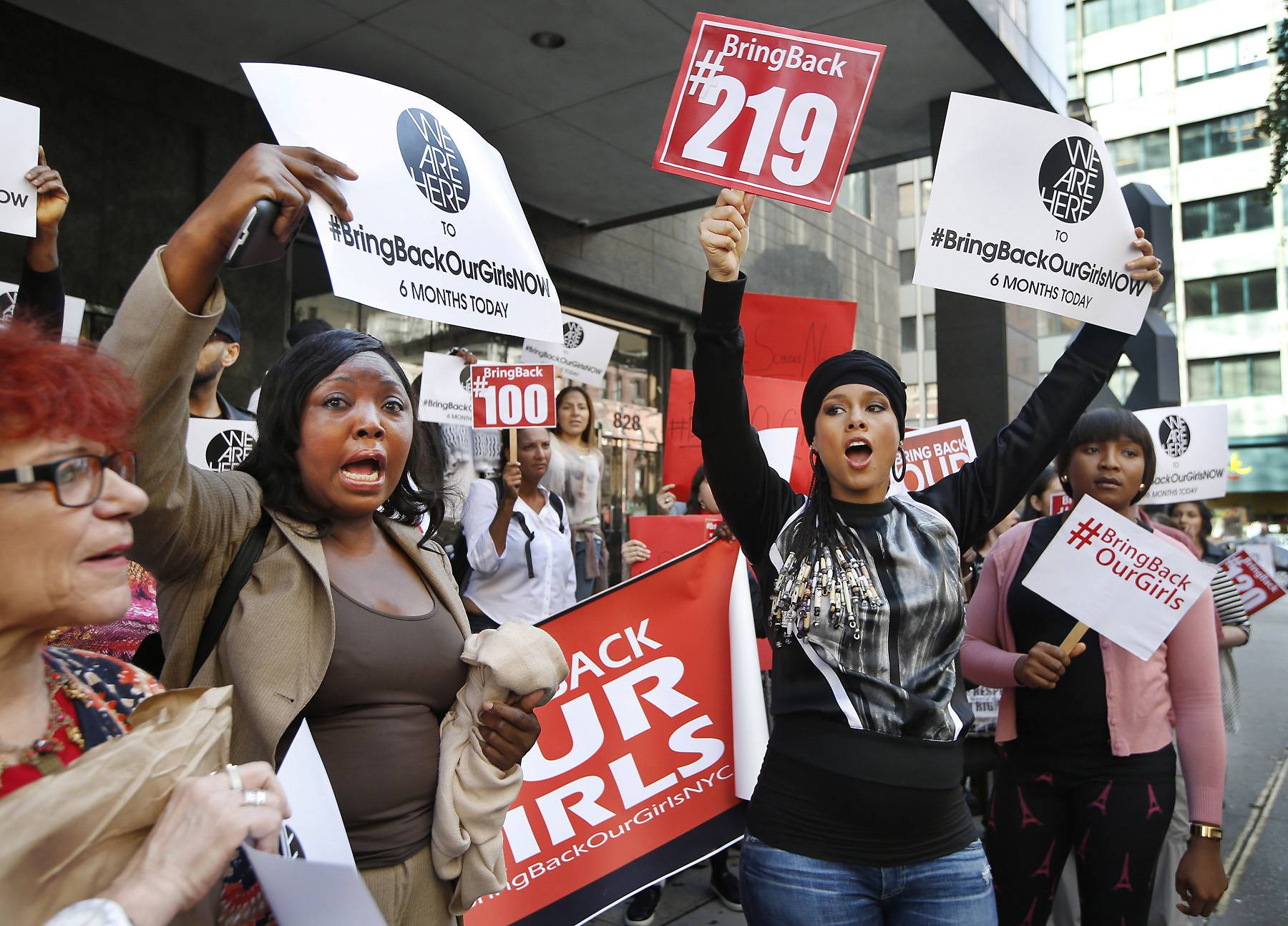 It's been half a year since more than 200 female students were kidnapped from a school in Nigeria, and Alicia Keys is among the many demanding that the abductors "#BringBackOurGirlsNOW."
Keys started an online movement, #wearehere (named after her recently released video), but she also took it to the streets Tuesday (Oct. 14), the six-month anniversary of the raid. 
"It's my son's birthday today which makes me feel even more in solidarity with the parents of the Chibok girls," Keys wrote on her Instagram page, captioning a pic from the protest that she and husband Swizz Beatz attended outside the Consulate General of Nigeria in New York City.
"It's difficult and it won't be easy but we have to keep the pressure on because these girls represent all the girls being kept from an education, they represent all girls who are looked upon as property and they represent rape and violence against women as a weapon of war all over the world!"
Keys is imploring people to sign a petition that puts pressure on Nigeria's president, Goodluck Jonathan, to "pay attention to what can be done to free those girls from a situation too horrible to imagine." 
"It is just outrageous that that's going on," she said at the rally. "Some people have even told me they've heard things about 'there's been progress,' but there hasn't been progress because the girls aren't back."
BET.com is your #1 source for Black celebrity news, photos, exclusive videos and all the latest in the world of hip hop and R&B music.
(Photo: AP Photo/Kathy Willens)