Jam Master Jay's Murder Charges Delayed Due To Witness Intimidation
The prosecution says the two men implicated are unable to defend themselves due to being charged decades after the hip hop icon's murder.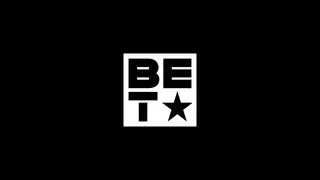 The ongoing saga involving the two men implicated in the 2002 murder of Jam Master Jay of Run DMC has suffered a hiccup leading to a delay in the trail.
According to Vibe, the prosecution recently levied that Karl Jordan Jr. and Ronald Washington have been attempting to intimidate witnesses. They'll be unable to defend themselves due to being charged decades after Jam Master Jay's murder.

"The government is aware of at least four separate witnesses that the defendants have endeavored to identify and silence through threats and coercion," the prosecution told a federal judge.

The prosecution also countered Karl Jordan Jr.'s prior motion, arguing that "hauling him into court" after so much time had passed would hinder his ability to defend himself, citing unavailable cell phone records and the absence of witnesses able to substantiate his claims.
RELATED: Jam Master Jay: Feds Won't Pursue Death Penalty For Killing

"The government may properly delay an indictment for legitimate considerations, including the need to gather and review evidence in a complex investigation," prosecutors wrote. "That is what occurred here, and the interval between the offense and the indictment was necessary for the government to prove the charged crimes beyond a reasonable doubt."

The hip hop icon, Jam Master Jay, born Jason Mizell, was shot and killed in his studio in Hollis, Queens, on Oct. 30, 2002. After years of the cases remaining unsolved, in 2020, federal prosecutors charged Jordan and Ronald Washington with the murder, during which they believe Jordan fired the shot that ultimately killed Mizell at close range.

According to the prosecution, Jordan and Washington became enraged after Mizell backed out of a drug deal which led to the pair allegedly murdering the Rock and Roll Hall of Fame inductee. 
The Jam Master Jay murder trial is scheduled for February 2023.