Bokeem Woodbine: "It's Not in My Nature to Chop People's Heads Off"
The actor talks his latest role, playing street-types and fans' perception of him.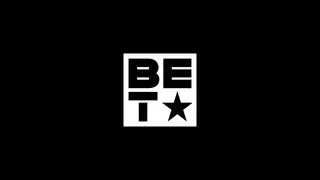 While Bokeem Woodbine, 39, has been cast as a wide array of characters during his almost 20-year career, he is best known for playing stern but potentially (sometimes extremely) volatile types. It's the edgy tension the Harlem-raised actor has brought to hit films such as Dead Presidents, Life and the Oscar-winning Ray that has made Woodbine the go-to actor for providing suspense. This Friday, he will hit the big screen again in Total Recall, a remake of the 1990 sci-fi action classic. But first, he sat down with us to discuss his role, the controversy the original Total Recall caused with some Black filmgoers and more.
Tell us about your character, Harry, in Total Recall?
He is the best friend of the lead character, Quaid. He's his best friend, confidante and… that's all I'll say for now because I don't want to give too much away (Laughs).
Have you seen the original Total Recall?
Absolutely. It was one of my favorites when it came out in '90.

How is your character different from the original's main Black character, Benny?
(Laughs) Oh, they are completely different. Not the same at all. This is a completely different thing. I thought that actor [Mel Johnson, Jr.] really did a good job in the role of Benny. I was watching it the other day — the original — and I thought he was a stand out.
Do you remember the controversy the character caused with some African-Americans back in 1990?
Now that you mention it, it's in the back of my mind. I vaguely remember. What was it?
Benny was deemed stereotypical because of his extreme gold teeth, the five kids he claimed he had to feed and his maniacal behavior. Folks were also upset because all the folks of color, including Benny, were mutants.
Wow. Now that you mentioned it, it is kind of coming back to me. I do remember that. But this remake deals with more of the class issues than it deals with race. This film shows more of the haves and the have-nots and how that can be divided equally along racial lines. Folks who you may think are associated with the haves, because of their skin color or the way they look, are really have-nots. And other people you may think are a part of the have-nots are really the ones who have. So it all comes down to class in this version, those who are influential and those who have no voice at all.
You're mostly known for playing thuggish and rebellious characters. How does that affect the way fans approach you?
It depends because I've also played a lot of cops, detectives and doctors. It's really divided. But the thing that blows my mind is that people who — if you judged them from a glance — you thought they were going to say they liked me in a certain role might mention something completely different. Like a cat who is straight off the block may come up and say he dug me in Ray. Then you might have a brother who's a business or an executive type might say: "Hey, I really dug you in Jason's Lyric." You can never really tell. But I love when people say: "I loved you as the guy who kept heads in the duffle bag in Dead Presidents." I love getting that one.
What would fans be most surprised to hear about you?
Well, that it's not in my nature to chop people's heads off, per se (Laughs), or rob a bank or any crazy thing I've done on screen. I'm just comfortable reading a book or spending time with my wife and my daughter or watching the fight on TV with the fellas. And that's the thing that surprises people when I hang out, like, at a bar or by myself and I get to talking with someone. After a while, they'll say, "You're nothing like any of the characters I've seen you play." I take that as a compliment because I've convinced them in the role.
What would be your dream role?
One would be the Black Panther, the Marvel character. The other would be to play Frederick Douglass.
Total Recall arrives in theaters August 3.
BET.com is your #1 source for Black celebrity news, photos, exclusive videos and all the latest in the world of hip hop and R&B music.

(Photo: Stephen Shugerman/Getty Images)