Boris Kodjoe: "I Walk the Earth as a Black Man"
The biracial actor opens up about his struggles breaking into Hollywood.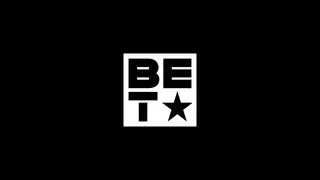 While it's easy to get caught up in the handsome facade, look a little closer at Boris Kodjoe and you'll see an actor who has overcome numerous odds to make it in Hollywood. From teaching himself English to the Bond-like way he adopted an American accent, this German and Ghanaian former model is out to prove he's more than just a (very) pretty face. Kodjoe, who will next be seen as a guest star on an episode of TNT's Franklin & Bash, airing Tuesday, July 24 at 10 p.m., talks to us about his early days in the business, getting jealous of wife Nicole Ari Parker's co-stars and what being biracial means to him.
Boris Kodjoe in itself is a pretty unusual name, but that's only part of the story. Tell us your full name and what it means.
My full name is Boris Frederic Cecil Tay-Natey Ofuatey-Kodjoe. Boris comes from Boris Pasternak, who wrote Dr. Zhivago, my parents' favorite movie. Frederic is my uncle's name. Cecil is my grandfather. Tay-Natey means "first born child" in Ghana. And Ofuatey-Kodjoe is my family name. My origin is from Ghana, my father is from there, in West Africa.
You come from a very diverse background and you weren't raised in this country. Can you talk about the challenges you faced adapting to a new home?
It was pretty rough at first. I was 19 when I moved to the U.S., after I had already finished high school. I couldn't speak English very well when I came here. I grew up speaking German. That's actually how I got into acting—I took acting classes to help me get rid of my accent. I just stumbled into acting from there.

How did you manage to launch a career in America as an actor?
When I first started on Soul Food, Nicole [Ari Parker] would read my lines to me and I would mimic them back because I had a hard time pronouncing difficult words. It took me a long time to feel comfortable learning dialogue on my own. But I had friends who were very supportive.
You've come a very long way. I don't think most people could tell you aren't from around here.
It's actually a compliment that people forget. I work really hard to adopt these behaviorisms so people identify me as an African-American, because I'm not. I'm from a tiny, tiny, small town in the south of Germany. But if I still had my German accent, I don't think I would ever work here as an actor.
There can be a bias in this country against biracial people. What's your experience with that?
To not consider somebody Black because they're biracial is a little bit short-minded. I'm biracial. I was born to a white mother from Germany and a Black father from Ghana. And I represent both cultures. But at the end of the day, when I walk the earth, I walk the earth as a black man. That's what I'm being perceived as, that's what I look like and that's what I feel like.

Morgan Freeman made an interesting comment recently, implying that President Obama is not our first Black president because he has a white mother. Reaction?
[Laughs] He said that? I guess he expressed his perspective, and all we can do is accept that and maybe start some kind of dialogue about it. In 50 years, there won't be any more "pure race" people. Everybody's going to be mixed. I hope in 50 years it won't be an issue anymore. But humans will probably find some new way to discriminate against each other.
You're making a guest appearance on Franklin & Bash as Garcelle Beauvais' love interest. I know you guys are friends.
I've known Garcelle for 16 years and before this I had never worked with her. So when they asked me to do this, I was delighted to have the chance.
Tell us about your character.
He's an artist who works as a court sketch artist. He has a passion for drawing faces. He meets Garcelle's character, who he knew from before, and they rekindle their affair after she realizes she had judged him before and felt that he was a slacker who didn't have any motivation or drive.
You and your wife are both actors and often find yourselves in intimate situations with other people. Do you have any rules?
First of all, we both know it's make believe. But we do have certain rules. The "no tongue" rule, for instance. 

Do you ever get jealous?
My wife has worked with everyone from Denzel [Washington] to Martin Lawrence, Eddie Murphy—literally, every leading man. So people ask me that all the time. And I say, the moments that make me more jealous than even the love scenes, are the intimate scenes. Like a laugh, or a truly tender moment that is usually reserved for me. When I see that on screen, I get a little uncomfortable, like, "I thought that giggle was only for me!" But we've been together for so long and we've been doing this for so long that it's not really an issue.
We can't end this interview without talking about your looks. Do you ever feel self-conscious of how much attention you get for that?
[Laughs] It's not something I can control, influence or take credit for. It's flattering, but it's not something I ponder. When people say I'm handsome or whatever, it's like, "Thank you! Keep it movin'!"

BET.com is your #1 source for Black celebrity news, photos, exclusive videos and all the latest in the world of hip hop and R&B music.
Click here to subscribe to our newsletter. 
(Photo: Kevin Winter/Getty Images)