On the Record With...Swizz Beatz
Swizz Beatz has created some of the most well-known songs on the radio, but for this Grammy Award-winning producer, education and health care are his true passion projects.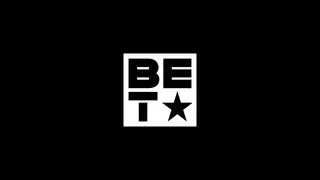 My giving back comes from traveling and seeing the pleasures of life abroad but also seeing people who don't have but still give. Those experiences play a major part in my philanthropy and in my love of the arts. It's a blessing to be able to give back. Growing up in the South Bronx made me the man I am now, because I was able to live off of the experiences that shaped my basic core, kept me grounded and allowed me to be an ICON MANN.
I'm never far from my South Bronx roots, which is why I adopted the Bronx Charter School For the Arts in the neighborhood of Hunts Point. The school, founded by an entrepreneurial group of parents and educators, is aimed at enriching creativity within its students. Since adopting the school, at the school's first art auction, I helped raise over $100,000 to be used towards supplies and outings.
When I was a producer in residence and taught classes at the Clive Davis Institute at Tisch of the Arts at New York University, I taught students things they could touch and feel and apply to their lives right now versus a regular, trained professor that never made a hit but professionally studied in that field. I offer something unique to these students. Reading a book about producing music and having me guide you through production of a song are two different stories. The reason why I wanted to participate in the program is that there's a now factor that's needed for the next generation.
When I'm speaking at Harlem Hospital or any of the hospitals in New York about their facilities, about their recovery programs, about their awareness to get people to come in to get tested, I emphasize the cool factor. I can relate to people in Harlem; I'm afraid of needles and I don't like the smell of a hospital. As the first Global Ambassador for New York City's public hospitals system, my goal is to help build awareness and philanthropic support for New York City Health and Hospitals Corporation's arts and healing initiatives that help deepen the therapeutic relationship with patients and strategic community health projects. I think about how we can make hospitals cool places and how we can make them more inviting so that people understand that these are places of healing and help, not sickness and death. How can we make this cool? How can we put some cool art on the walls so that it's not depressing? How can we advance music and art classes for a child that is getting over his gunshot wound? We raised over $300 million for Harlem Hospital for it to look more attractive. When we were done, it looked like the Guggenheim Museum. As an artist, I understand the important role that art can play as part of the healing process. When you improve surroundings, you get better results and save lives.

Therefore, I see health and education as parallel lines. Both systems have issues and both can be improved and impacted through the arts.

The opinions expressed here do not necessarily reflect those of BET Networks.
BET National News - Keep up to date with breaking news stories from around the nation, including headlines from the hip hop and entertainment world. Click here to subscribe to our newsletter. 
More on ICON MANN, and join the conversation on Twitter @ #28menofchange and #iconmann.