Watch: Karrueche Reveals If There Is Any Hope for Her and Chris Brown
Breezy's ex keeps it 100.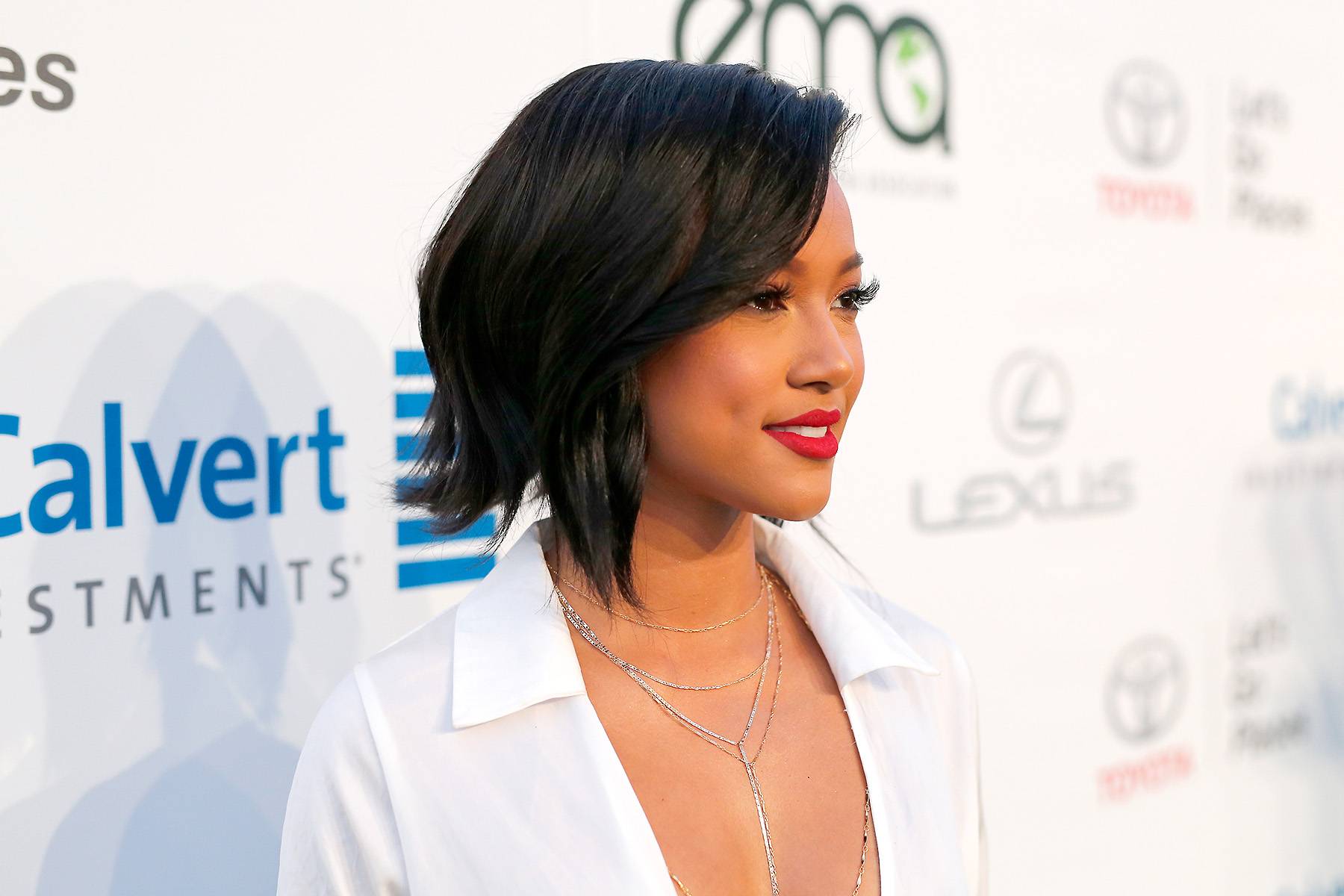 Karrueche Tran is still facing questions about her relationship with Chris Brown, two years after the couple broke up for good. While it seems obvious to most that these two aren't going to be getting back together — ever — some people still wonder.
Well, the designer and host gave a definitive answer to that question on a local TV show the other day, as well as put speculation about her love life in general to rest.
While promoting Women's Equality Day and some initiatives she's involved in on Fox 5's Good Day New York, Karrueche was asked if she was concerned about whether Brown's new music, set to drop soon, would take shots at her. Tran replied, "No, not at all. I'm in a place right now where I'm so happy, I'm so focused on my self and my career, I have so much going. I just shot a pilot for TNT thats executive produced by Rashida Jones along side Niecy Nash which is huge for me, I can't wait for it to come out."
She added, "I'm worried about my self! I can't worry about boys right now." 
When asked if she was in love or looking for love, Tran shook her head and answered simply, "No. I exude love in other places in my life. Work, friends, anywhere else. Boys are trouble I can't worry about boys."
When asked if she would ever consider reconciling with Breezy, she said, "At this point it's just me, just focused on me, that's all I can say."
That should settle it.
Catch Karrueche hosting BET's How to Rock: Denim, above!