The 7 Most Memorable Soul Train Performances
Ahead of the 2019 Soul Train Awards, here's a look back at the most famous performances from the original program.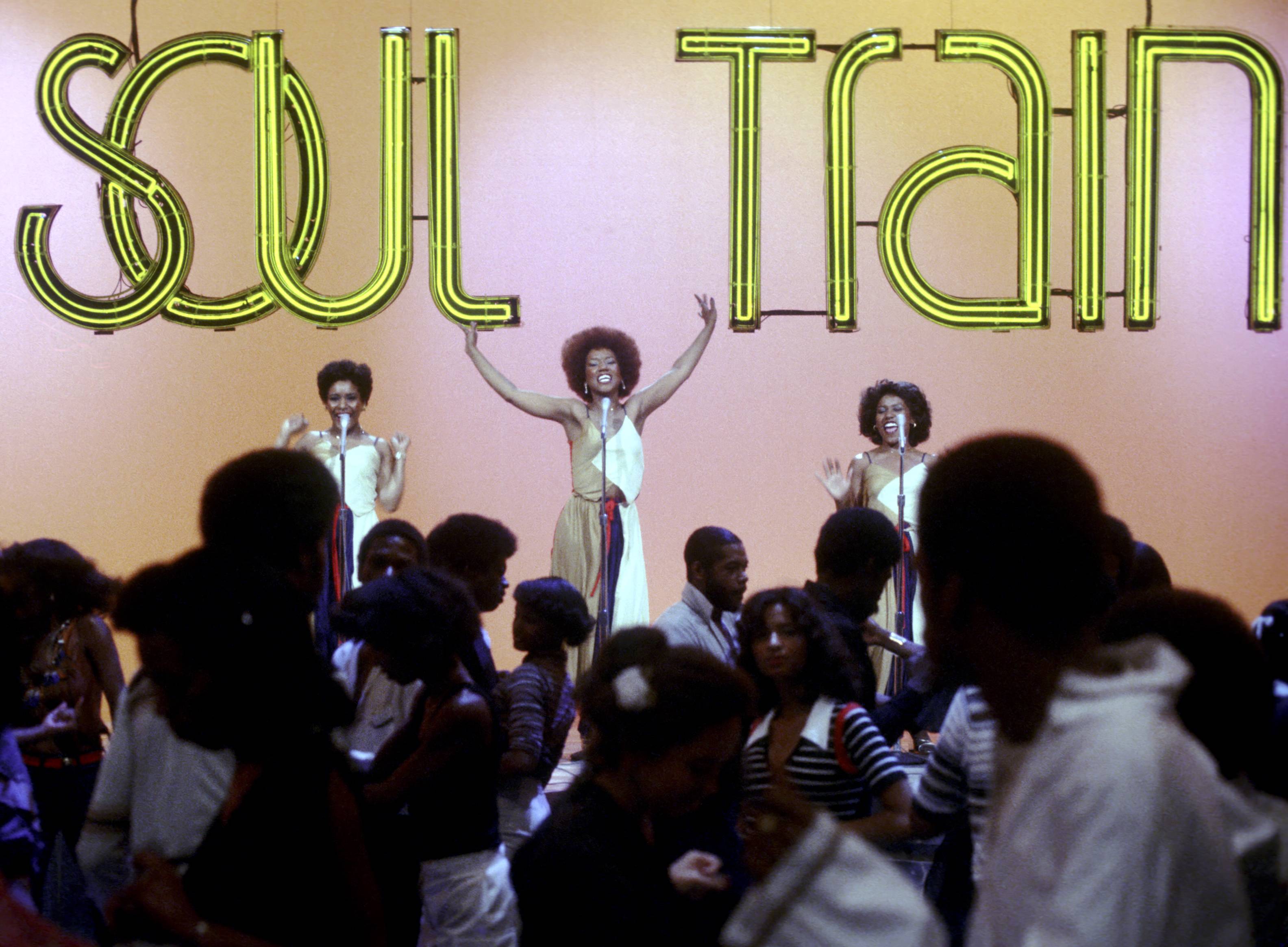 For 35 years, Soul Train showcased Black culture by taking viewers on the "hippest trip in America." The musical television show Don Cornelius built fortified our influence on the mainstream, and gave audiences a previously never-before-seen portal into the special relationship between Black musicians and their fans. As the first syndicated show exclusively featuring Black entertainers, Soul Train was part-dance party, part-concert and part-revolutionary. Every week was a celebration of our music and movements, which is why the show became one of the longest-running syndicated programs in television history.
As we prepare for the 2019 Soul Train Awards, airing November 17 at 8/7c, we revisit some of the most memorable performances from Soul Train's history. There's a whole lot of love, peace and soul you may have missed.
The First One: Gladys Knight & The Pips, "Friendship Train"

The beginning is always a historic place to start. While Soul Train started on a local Chicago television station in 1970, it expanded into national syndication a year later. Gladys Knight and The Pips were the first performers on the first syndicated episode on October 2, 1971. You can feel his excitement as Cornelius enthusiastically introduces "four beautiful people who represent a mighty mountain of soul."

A Brand New Dance: The Jackson 5, "Dancing Machine"

"Dancing Machine" was the title track to The Jackson 5's ninth studio album. It was an incredibly popular song, hitting No. 2 on the pop charts and No. 1 in R&B. One would imagine this appearance added to the song's success. This 1973 performance was the moment a young Michael Jackson introduced the world to a dance called the "Robot." You've seen so many bad interpretations of the Robot; this performance shows you how it should be done.

Future Funk: Labelle, "Lady Marmalade"

Remember when Labelle invented Afro Futurism? Decked out in metallic space-age costumes, the singing group composed of Patti Labelle, Nona Hendryx and Sarah Dash performed a funky tune called "Lady Marmalade" on December 7, 1975. The song was a global hit, but it hit the Soul Train stage first.

The Soul in Soul Train: Al Green, "Here I Am"

Al Green caught the Holy Ghost while wearing neon platform loafers in this electrifying performance from 1974. Most artists lip-synced on Soul Train, but in this performance, a 27-year-old Al Green sang live and commanded the stage. One arm in a sling, the other clutching a long-stemmed rose, Rev. Al serves up seven minutes of sanctified sex appeal.

Foreign Exchange: David Bowie, "Fame" and "Golden Years"

A few years in, Soul Train started inviting white artists to the cookout. Eccentric London singer Daivd Bowie was a guest on November 4, 1975, but he showed up with his privilege on display.

Bowie drank too much because he was nervous, and his performances had to be recorded several times because after he hadn't memorized the words. Legend has it, Cornelius gave Bowie a piece of his mind offstage.

The Big Reveal: Teena Marie & Rick James, "I'm A Sucker For Your Love"

This 1979 performance was a whammy. Until this point, Teena Marie's album covers did not feature her picture, for strategic reasons. This was the moment many people realized she was not Black. Teena became Soul Train's first white female performer, and would take the stage eight more times, more than any other white act. 

The Oop: Milli Vanilli, "Girl You Know It's True"

Don Cornelius introduced the German duo Milli Vanilli as "the first major rap stars from the European continent." The infamy of this 1989 performance speaks for itself, as it aired just a few months before it was revealed the group never actually sang their own records. Fun fact: Music exec Kevin Liles has a writing credit on this song, which went six times platinum.