'Dilbert' Cartoonist Scott Adams Claims Black People 'Completely Fine' With His Racist Comments
The artist says he's a victim of white liberal cancel culture but Blacks are inviting him to barbecues.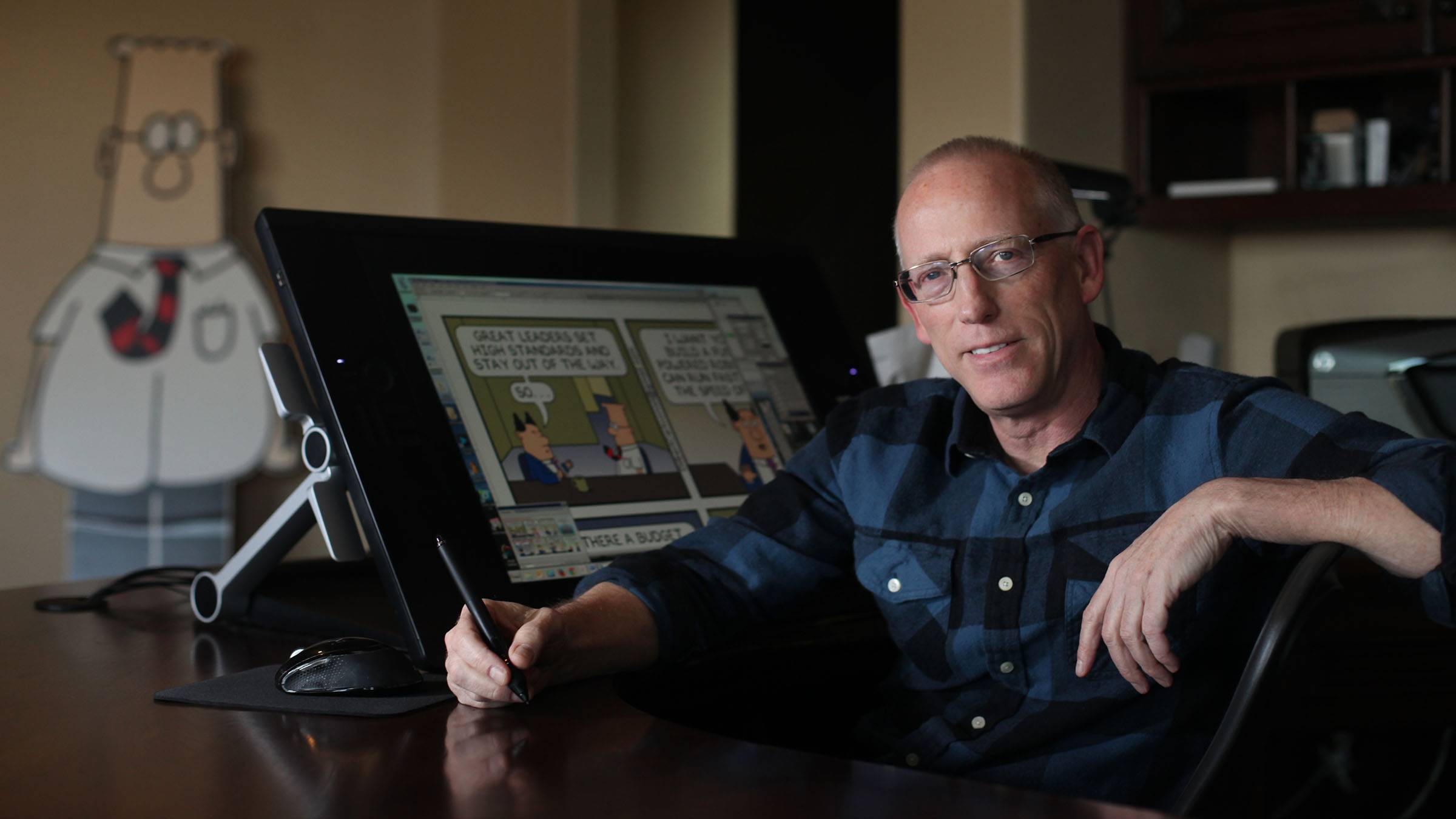 "Dilbert" cartoonist, Scott Adams, ignited a storm of controversy when he recently went on a racist rant, calling African Americans a hate group and recommended that Whites "just get the hell away" from them during a YouTube livestream.
Adams now says he's a victim of white liberalism.
"It's almost entirely white people that canceled me," Adams told NewsNation's Chris Cuomo Monday (March 6). "Black America is actually completely fine, both conservative and liberal, if they see the context. … Black people are contacting me and saying, 'Come over to the barbecue, let's talk,' and all these things."
He added that his comments were strategically calculated to cause controversy to "attract attention so that I could have a productive argument."
Adams' controversial remarks were in response to a poll from the conservative firm Rasmussen Reports, CNN reported. According to the poll, just 53 percent of Black Americans agreed that "it's OK to be White."
In reaction to the poll, Adams said, "If nearly half of all Blacks are not OK with White people – according to this poll, not according to me, according to this poll – that's a hate group."
Hundreds of newspapers dropped 'Dilbert' in response to Adams' comments.
Adams, who declined to apologize, told Cuomo that he "offended people so that they would be drawn to the solution" from the "mental trap" of America's worsening racial divide.
"We've literally monetized racism so that everybody can be a little bit madder at each other. If you monetize the racial divide, you're only going to get more of it," he added.
In a separate interview, Cuomo spoke with conservative radio host Mark Davis and Vanderbilt University professor Michael Eric Dyson.
"I'm a huge critic of cancel culture … because I believe in nuance. I believe in context," Dyson said. "Nothing I heard from brother Scott tonight confirms for me that he was merely engaging in hyperbole."
Dyson also questioned the poll because of its appearance on sites frequented by white supremacists.
"This is a rehash and a retread of the same kind of myopic, narcissistic self preoccupation of so many white guys who think they are the biggest victims of racism in the country," Dyson said. "White supremacy is white supremacy, however you dress it up and whatever cartoon name you give it."