Lena Horne Gets Broadway Theater Named After Her
The famed actress becomes the first Black woman to have a theater named in her honor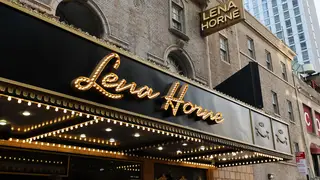 Lena Horne is being recognized in a massive way as she will be the first Black woman to have a Broadway theater named after her, according to CNN.
A celebration to honor the new theater took place on Tuesday, and currently is the home for the musical production of Six. The theater can fit 1,069 patrons and serves as one of The Nederlander Organization's nine Broadway theaters.
Horne has several television and film credits under her belt while also being a 4x Grammy Award winner.
The actress passed away in 2010 due to congestive heart failure.