This Day in Black History: Jan. 24, 1956
The murderers of 14-year-old Emmett Till admit to lynching the Black teen in a <i>Look</i> magazine interview in 1956.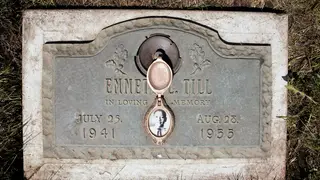 On this day in 1956, Look magazine publishes an article in which J.W. Milam and Roy Bryant, two white men from Mississippi, confess to brutally murdering 14-year-old Emmett Till, a Black teen from Chicago who was visiting family in Mississippi. In August 1955, Till allegedly whistled at a white woman, the wife of a gas station owner, while he was buying candy inside, prompting Milam and Bryant's attack.  In the article, the men revealed how the kidnapped Till, beat him, shot him and threw his body in the Tallahatchie River, using a heavy cotton-gin fan attached with barbed wire to his neck to weigh him down. In September 1955, then men had been acquitted by an all-white jury, all-male jury after a five day trial.
BET National News - Keep up to date with breaking news stories from around the nation, including headlines from the hip hop and entertainment world.
(Photo: Scott Olson/Getty Images)