Welp, Tiffany Haddish Is Back With Another Insane Story About Hanging With Beyoncé
What happened to that NDA?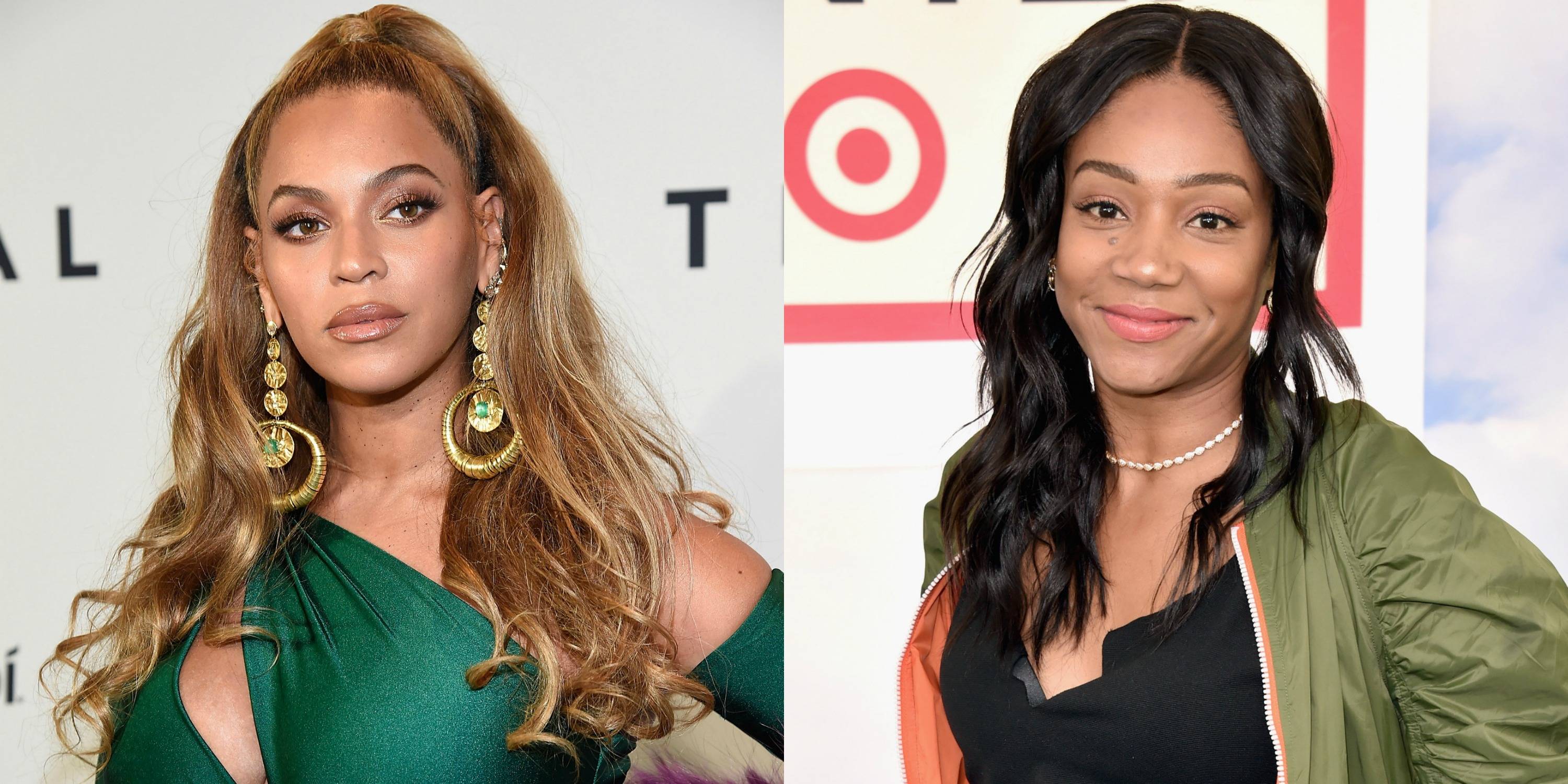 Tiffany Haddish hasn't seemed to have gotten the hint that Beyoncé sent in her latest feature, "Top Off," as she's sharing yet another allegedly juicy interaction she shared with Queen Bey, and this one stands as the most outrageous yet.
In a new profile in GQ, the comedienne gave a bit more context on that now infamous moment she shared with Beyoncé at Jay-Z's 4:44 concert after-party.
In her most recent account, Haddish gave a bit more details on why she was about to put the paws on an actress at the party, and according to her, it was all in defense of Bey.
"There was this actress there," she said. "That's just, like, doing the mostest."
And by "mostest," the Girls Trip actress was not exaggerating as she revealed that she eventually learned that the party goer bit the performer.
Haddish, who refused to name the actress who violated the singer, added that, from that moment, everything took a turn for the worse.
"So, Beyoncé stormed away… went up to Jay-Z, and was like, 'Jay! Come here! This b***h…' and snatched him," she added. "They went to the back of the room. I was like, 'What just happened? And Beyoncé's friend walked up and was like, 'Can you believe this b***h just bit Beyoncé?'"
Feeling the need to defend Queen Bey's honor, Haddish then offered to beat the unidentified actress down. However, Beyoncé encourages her to "have fun," instead.
The funny lady said she and 'Yoncé crossed paths once again, later that night at the bar, and had an exchange where the singer shed a bit more light on the situation.
"So I said to Beyoncé, 'Did she really bite you?' She was like, 'Yeah,'" she said. "I was like, 'She gonna get her a*s beat, tonight.' She was like, 'Tiffany, no. Don't do that. That b***h is on drugs. She not even drunk. The b***h is on drugs. She not like that all the time. Just chill.'"
While admirers of both ladies may be having a field day with this alleged information, one person who we're quite certain is likely not amused by this being public knowledge is the queen of privacy and minding her business: Beyoncé.