It's a Bird, It's a Plane, It's Mayor Cory Booker
Newark, New Jersey, Mayor Cory Booker suffered second-degree burns after rescuing two neighbors from their burning home Thursday night.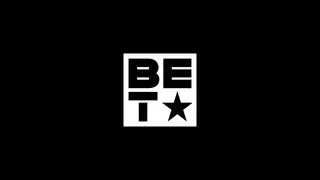 After returning home Thursday night to discover flames and smoke coming from the second floor of the building next door but none of its residents outside, Booker led his three-man security on a rescue mission, the Newark Star-Ledger reports.
Newark Fire Chief John Centanni said that Booker and his detail were "banged up" but fine and were taken, along with a woman from the house saved by the mayor who sustained burns to her back and neck but is in now stable condition, to the hospital for treatment.
He also said that Booker "executed a professional rescue" and may even have saved her life.
"He was wrestling with his detail trying to keep him out of there," Centanni said. "It was a very successful rescue, actually. The situation could have been definitely a tragedy because it was just getting started."
Booker told the publication that he initially couldn't find the woman and seeing the flames behind him, he thought, "I'm not going to get out of here. Suddenly I was at peace with the fact that I was going to jump out the window." But after hearing her cries, "I just grabbed her and whipped her out of the bed."
The mayor suffered second-degree burns on his hands and some smoke inhalation.
He tweeted about the incident later, writing, "Thanks 2 all who are concerned. Just suffering smoke inhalation. We got the woman out of the house. We are both off to hospital. I will b ok."
This is not the first time Booker has come to the rescue of his constituents. During a blizzard in 2010, the mayor and his staff responded to tweets for help, shoveling streets and digging out stuck cars. Back then he tweeted, "Just dug a car out on Springfield Ave and broke the cardinal rule: 'Lift with your Knees!!' I think I left part of my back back there."
BET Politics - Your source for the latest news, photos and videos illuminating key issues and personalities in African-American political life, plus commentary from some of our liveliest voices. Click here to subscribe to our newsletter. 
(Photo: Brad Barket/PictureGroup)