Watch: Derrick Rose Meets Allen Iverson for the First Time and It Was a Classic 'Hood Love' Moment
Game recognizes game.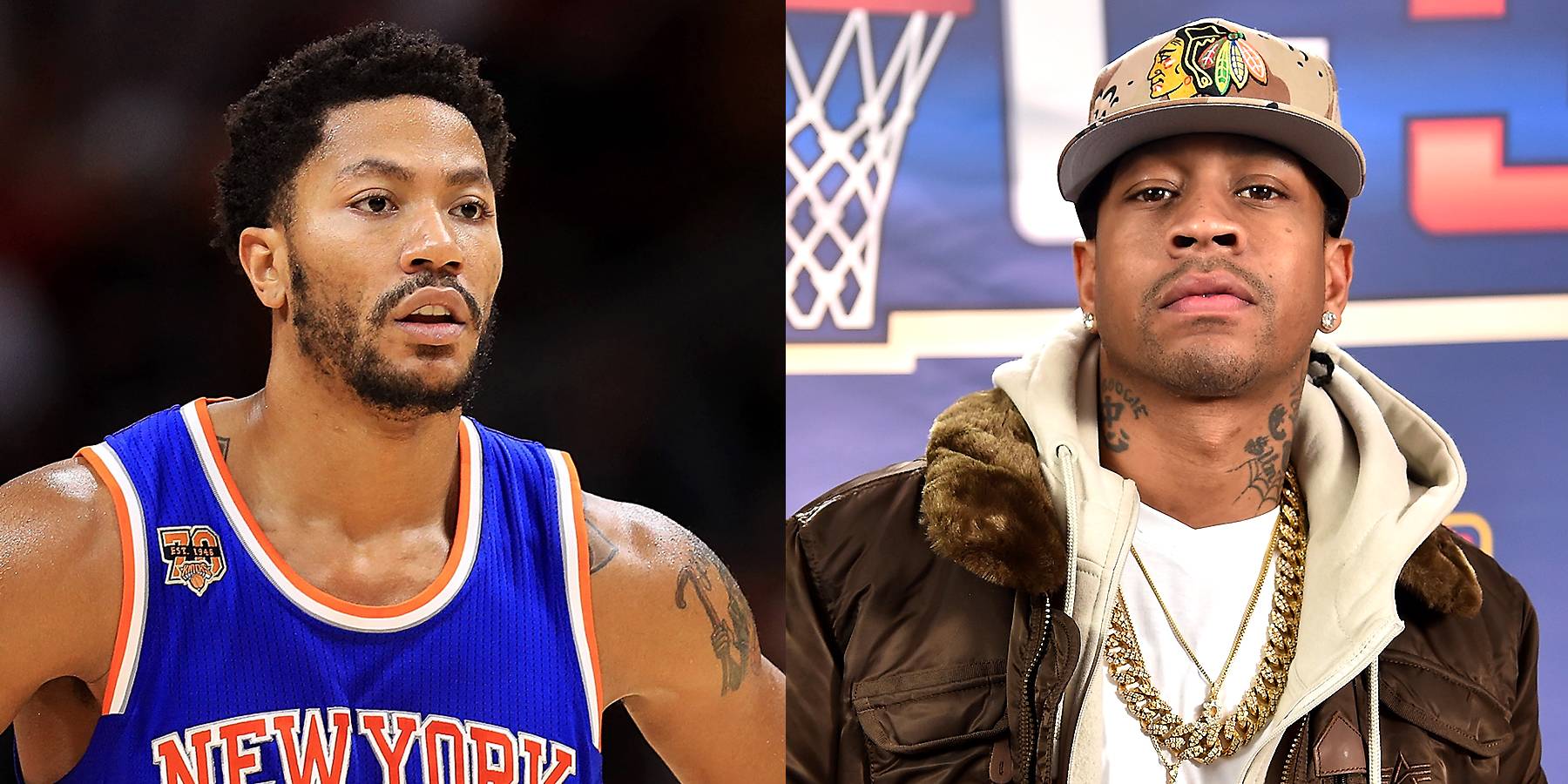 What's understood doesn't need to be said.
Derrick Rose took the adage to heart last night at Madison Square Garden when he met his idol, Allen Iverson, for the first time ever.
The NBA Hall of Famer had courtside tickets to watch Rose drop 17 points to help lead the Knicks to a 104-89 home win over the Chicago Bulls.
Afterward, Rose called A.I. an "icon" and someone who he has "looked up to" ever since he was young, before calling their on-court embrace "hood love," adding, "we didn't have to say anything."
Watch Rose describe the cool moment below.
The Knicks posted the shot of their Garden-floor embrace on their official Instagram account.
Of course, people didn't let the opportunity slide without hilariously bringing up The Answer's notorious "practice" tirade in relation to Rose missing Monday night's game without giving the Knicks any notice beforehand.
Rose and A.I. also posed for this pic following the game.
Iverson, who once teamed with Knicks superstar Carmelo Anthony, also showered the team's second-year forward and budding NBA star Kristaps Porzingis with some praise after the game.
But by the way Rose described his first meeting with Iverson, he needs to frame the moment.
BET Sports News — Get the latest news and information about African-Americans in sports, including weekly recaps, celebrity news and photos of your favorite Black athletes.