Alexis Skyy And Boyfriend Trouble Split After Social Media Argument
"Do what you do."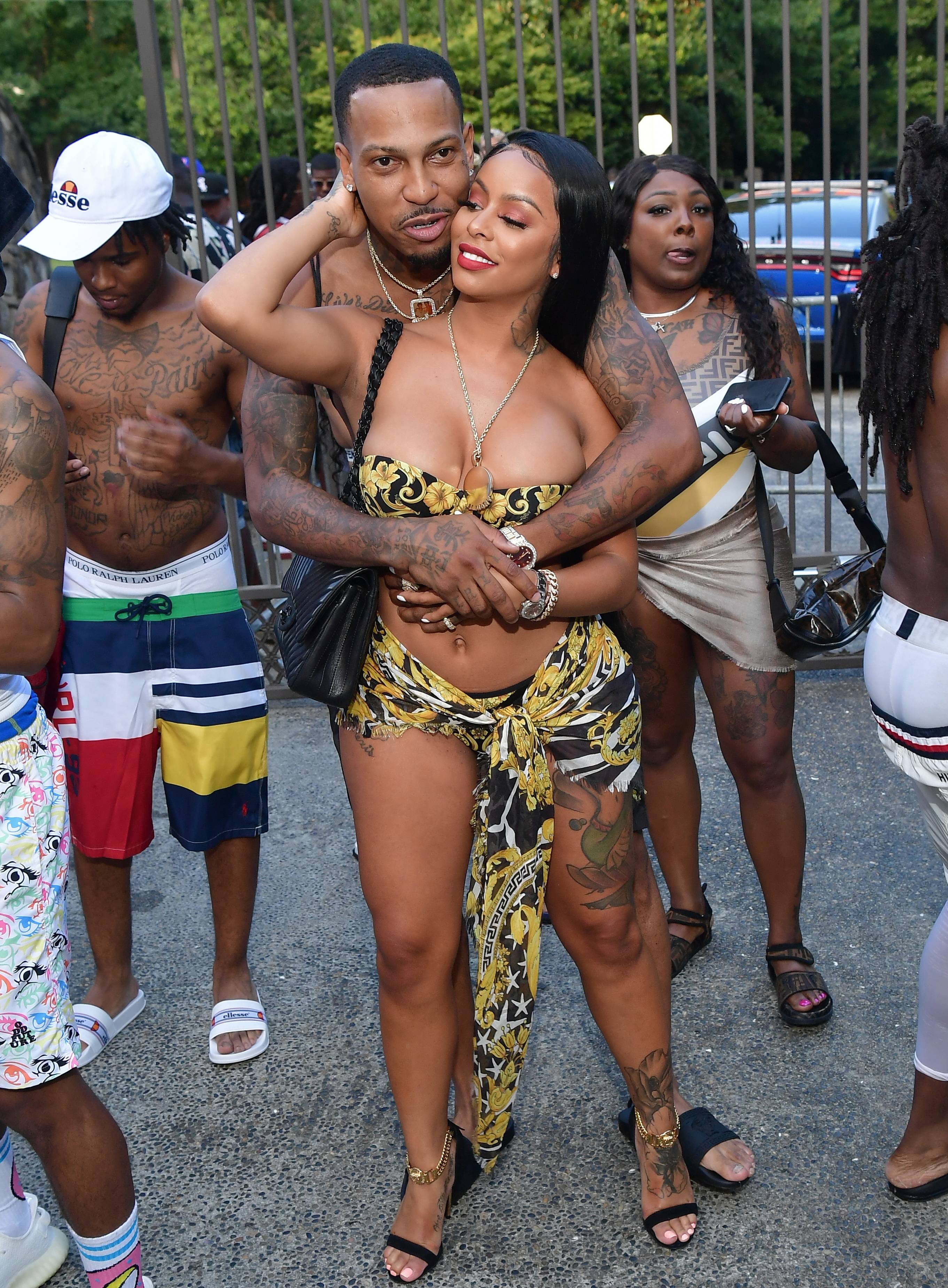 Alexis Skyy and her boyfriend, Trouble, have had quite the interesting relationship. Ever since the two were slammed for partaking in the rapper's cucumber-themed pool party in August, they've seemingly been unbothered by the public's criticisms of their sometimes strange dynamic.
However, it seems as a recent social media argument led to them going their separate ways.
During a recent fan exchange on Instagram, the former Love & Hip Hop starlet got into it with her man and things ended with them laying all of their business out in the comments.
"I been nothing but loyal n real," she wrote. "Some people just not ready or often sell us dreams. It's life."
In response to her comment, Trouble said Alexis is "doin' it for the gram as they always do," before declaring she "jus ain't for me." 
"Don't f*****g play with me," she responded. "I did nothing to ya but give 100%.. it's sad that you can comment to Instagram s**t but can't call or text me for 2 days cause you in Vegas.... I'll never dis ya name... I just Asked you to respect my feelings which you [do] not. I'm not gona keep speaking on it. Do what you do."
Take a look at the exchange, below:
Welp. Another one bites the dust.