Buh-Bye Braids: See The Drastic Hair Transformation Chris Brown Just Made For 2018
Is he shedding his bad boy image, too?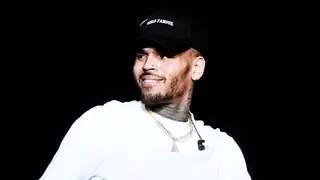 Hol' up! Did Chris Brown just jump on the "new year, new me" bandwagon for 2018? Decide for yourself below:
It looks like our boy Breezy did the big chop! It's like an early #TBT since the last time he stepped on the scene back in 2005.
After rocking various insane hairstyles for the last couple of years, including the braided-fade, man-bun, ombré tips and plaits — all of which we honestly appreciated — the Pills & Automobiles singer decided to go back to his roots, literally.
Are we feeling this new pretty boy look for 2018? We're taking bets on how long he'll switch it up with some hair color — after all, it is Chris Brown.