Kid Cudi Speaks Out on Israeli-Palestinian Conflict, Calls for Peace and Palestinian Liberation
In a heartfelt Instagram post, Kid Cudi shares his thoughts on the Israeli-Palestinian conflict, denounces violence, and advocates for peace.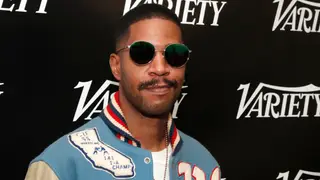 Kid Cudi can't keep his consciousness private any longer and is providing his insight into the Israeli-Palestinian conflict.
On Sunday (November 5), the Cleveland rapper took to his Instagram to relay a long message, sharing his thoughts about the killing of thousands in Isreael's Gaza strip.
"The things I've been seeing in the news have been breaking my heart," he wrote. "I can't watch what's happening in the world and remain silent. I can't imagine the pain people are feeling.
"Seeing their entire neighborhoods bombed, losing generations of family members, parents crying over their children's lifeless bodies, communities turning into mass graves, people digging through the rubble of their homes in hopes of finding remains of their loved ones – a pain no one should have to go through."
Cudi also noted that having a large platform, in part, led him to reveal his consciousness about the conflict.
"I know some people are gonna disagree with me, but that's ok. As a Black man, I stand against all forms of oppression," he added. "And as an artist, I feel responsible to give a voice to the unheard, and to celebrate the spirit of all people through my work and my presence. It matters to me that my art represents my deepest beliefs about what I think humanity can look like.
"I'm hopeful we won't attack each other on the basis of upholding basic human rights. I'll always encourage peace for everyone – phsycial peace, mental peace, spritual peace. No matter the religion or ethnicity, the loss of innocent lives in never acceptable."
Additionally, Cudi condemned violence against Jewish people and sent prayers their way as well.
"I recognise that there's more to the story than what's happened over these past few weeks," he said. "And it goes without saying, I love my Jewish brothers and sisters and condemn any violence towards them. Your losses are unimaginable and you are all in my prayers.
"My prayers also go out to the hostages and their families, may they be returned safely. In the same breath, the collective punishment Palestinians are suffering under Isreal's illegal occupation is unfathomable. Anti-Semitism is never welcome."
Finally, Kid Cudi called for a cease-fire.
"But let's be clear, supporting Palestinian liberation is not antisemitic, it's human," he concluded. "Palestinians deserve their freedom. This isn't politics, these are real lives. And I'm just a dude who gives a fuck about humanity."
"I stand with the people of Palestine as they demand an immediate ceasefire in Gaza and an end to the ongoing genocide," he added. "My heart goes out to all my brothers and sisters of all faiths and backgrounds who are suffering. Free Palestine!! With Love, Scott."
Read Kid Cudi's full post below.