Zendaya and Tom Holland Say They Want to Join Miles Morales in the Spider-Verse
The two are set to star in the forthcoming Spider-Man: No Way Home.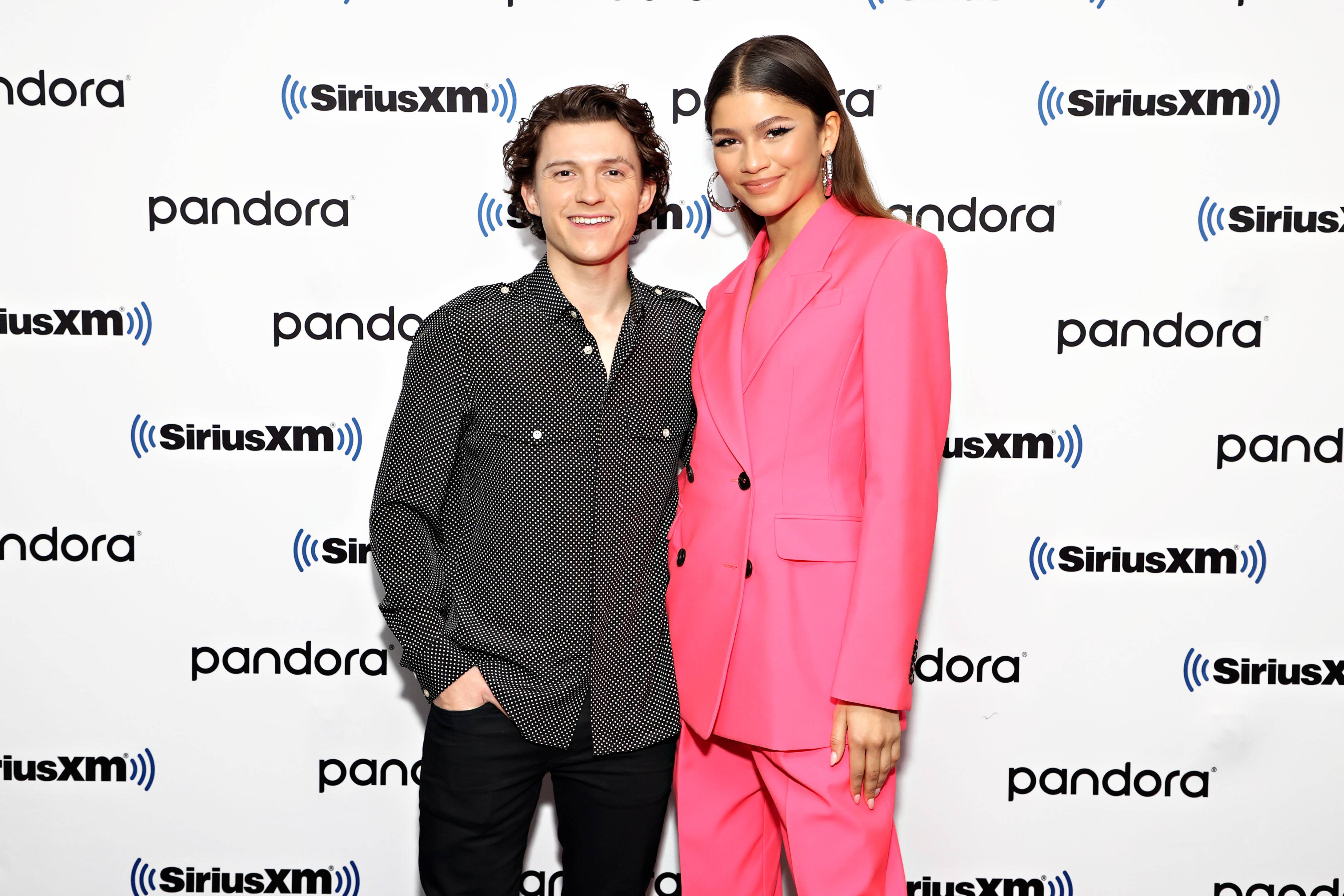 Spider-Man: No Way Home stars Zendaya and Tom Holland have their sights set on another part of the much ballyhooed Spider-Verse.
During a recent interview with Syfy Wire, the co-stars and recently announced couple talked about being added to the Spider-Verse animated series, which stars Miles Morales voiced by Wu-Tang: An American Saga lead Shameik Moore. "Love those movies," Zendaya, the Disney alumni said, with Holland echoing similar sentiments who revealed he's "just waiting for the phone call."
"Guys, call us," the English actor exclaimed to the producers behind Across the Spider-Verse (Part One) and the forthcoming 2022 sequel. "Put us in your movie. We want to be in it." "Let me know, Let us know," inserted Jacob Batalon, who stars as Ned Leeds in the Marvel franchise.
Spider-Verse producer Christopher Miller caught wind of the trio's desire to be in the film via Comic Book's Twitter post on Thursday (Dec. 9). He immediately reshared the post with a GIF of a monkey on a cellphone with the caption "CALL ME."
According to the Uncharted star, plans to have Spider-Man: Far From Home actors included in a potential crossover had been brought up in the past. Holland revealed that former Sony Pictures head and current Spidey producer Amy Pascal had initially approached him about the idea, but no further steps were taken. "Yeah, what the heck?" Zendaya chimed in.
Aforementioned, Moore lent his voice for Miles Morales in the original 2018 Spider-Man: Into the Spider-Verse. The casting was a historical one, making Moore's character the first Black and Latino person to take on the role of Spider-Man.
Moore told Entertainment Tonight a few years ago he was blown away by the news of a Black Spider-Man. "When I first saw a Black Spider-Man, it hit me like, 'Yo! This dude is Black!" The Dope star said at the time.
He added. "I didn't really know I was missing that until I saw it. And there's a lot of people who don't know who Miles Morales is yet. I am the voice of this one, and I can't wait for kids to feel the way that I felt. And who knows, if I don't play the live-action Miles Morales, maybe that kid will."
The film was ultimately a success. 
It had the biggest opening weekend ever for an animated movie in December, surpassing 2016's Sing, which took in $35.2 million. It also won several awards, including an Oscar for "Best Animated Feature Film."
Spider-Man: No Way Home releases nationwide to theaters on Dec. 17, 2021.