Michelle Obama Tells Students They 'Better Make Room' for College
New initiative gets students excited for higher education.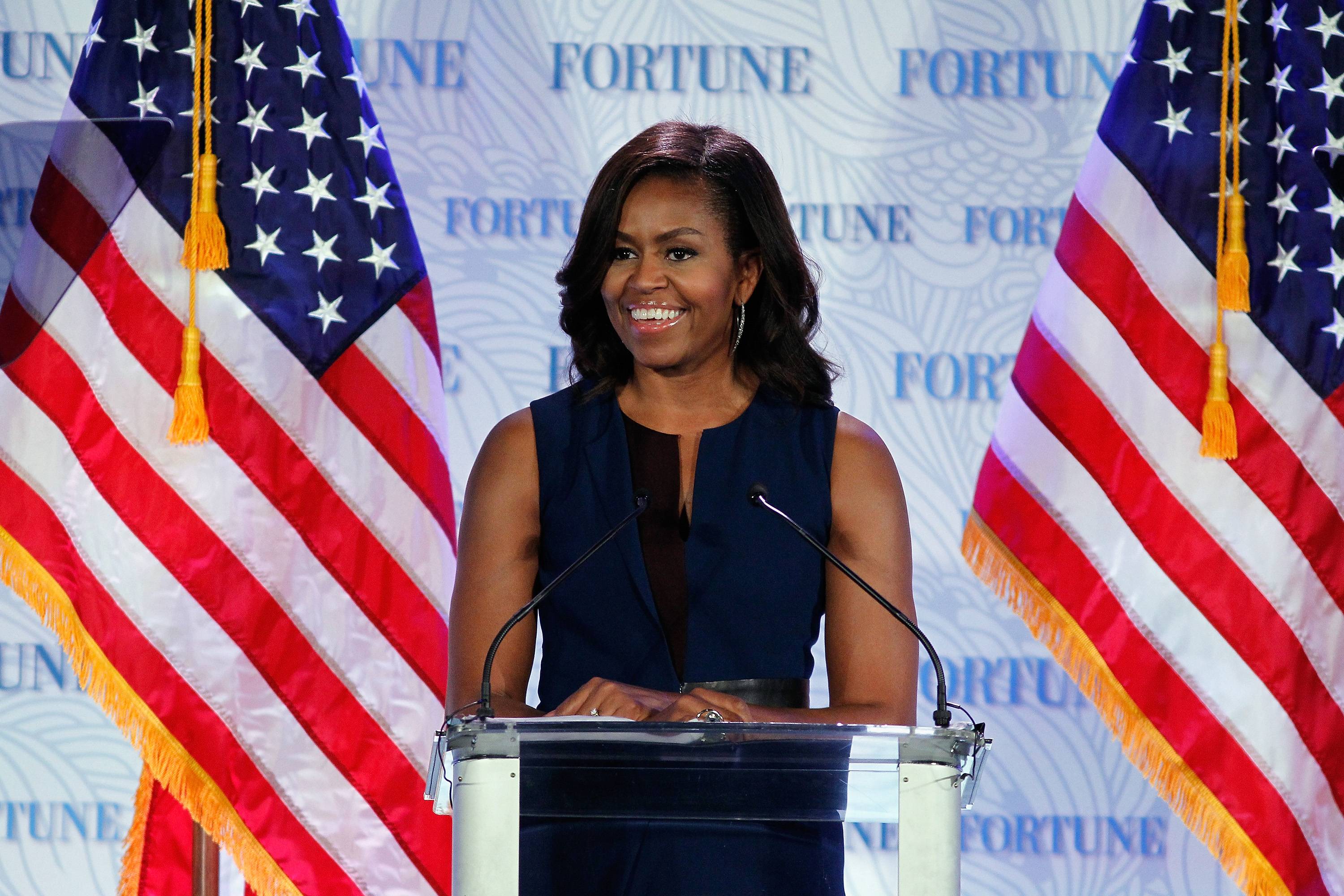 With this initiative, students will be guided through the college application process, receive a timeline for taking necessary standardized tests and give their peers shout-outs over social media to cheer them on.
"If we truly want to engage this generation in a conversation about higher education, we need to give them a space where they can drive that conversation themselves."
FLOTUS is using her daughters to help her learn how to reach today's young generation. As a mom to 17-year-old Malia and 14-year-old Sasha, Obama has discovered that children today communicate much more differently than previous generations and this disconnect could be what's keeping the message of pursuing higher education from reaching their ears.
"The truth is, Generation Z — that's what they're called; these are the kids who are right now in high school and middle school — they interact with the world in fundamentally different ways than generations before them," she said. "And I'm someone who lives with two Generation Z-ers, and I'm experiencing this firsthand."
To reach Generation Z, those in the 14- to 19-year-old age group, Obama offered some tips to the attendees of her campaign launch, such as the importance of social media apps such as Snapchat, Vine and Instagram, using quick and sweet messages with shorthand and emojis and taking their drive to interact and be a part of the content they're consuming into account.
Obama has also called upon various celebrities like LeBron James, Ciara and Keegan-Michael Key and brands like Vine, Mashable and Funny or Die to make her reach even wider.
BET.com always gives you the latest fashion and beauty trends, tips and news. We are committed to bringing you the best of Black lifestyle and celebrity culture.
(Photo: Paul Morigi/Getty Images for Fortune/Time Inc)