5 Reasons Why We Miss 'Martin'
On the eve of its 30th anniversary, we breakdown some nuances that made the Fox series iconic.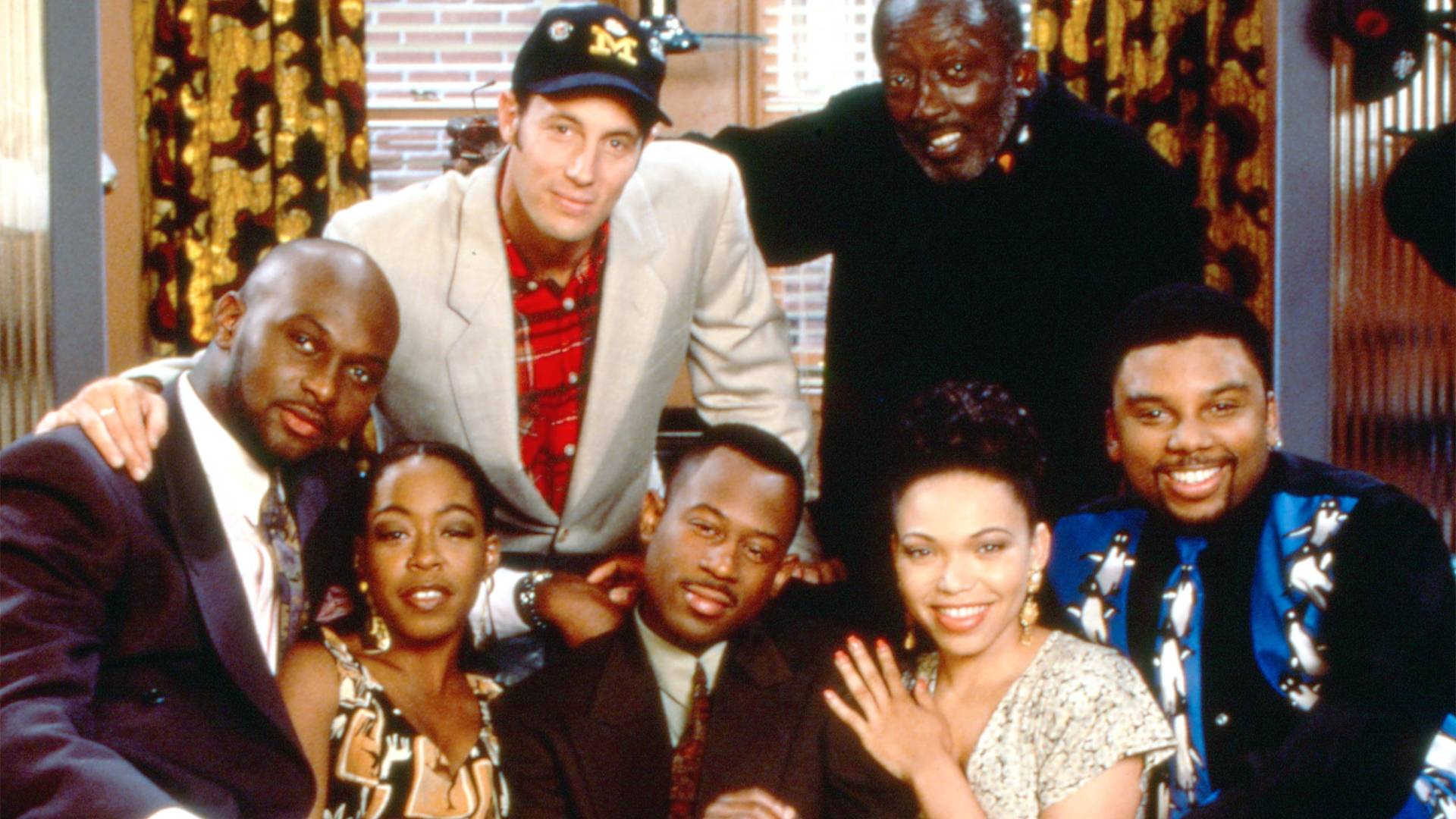 Waz-up! Wa-zup! Wa-zup! Martin fans are still discussing and watching the show 30 years later. Premiering on August 27, 1992, the half-hour sitcom centered around Martin Payne (Martin Lawrence), a Detroit-based radio DJ for WZUP, and his life with girlfriend, Gina (Tisha Campbell), best friends, Cole (Carl Anthony Payne II), and Tommy (Thomas Mikal Ford), and Gina's homegirl, Pam (Tichina Arnold).
In the series, Martin meant well, but his ego sometimes got in the way of things and often led to wildly hilarious adventures ranging from that time he joined the Najirumba cult to when he found himself fighting a gigantic rat that was the size of a puppy at Chilligan's Island. In addition to Martin's core friend group, there were special guests and also a flock of quirky characters (mostly played by Lawrence) who made the show an extra special viewing experience.
It Was The Cultural Reset We Needed

Prior to Martin, popular Black sitcoms of the '70s and '80s like The Jeffersons, Good Times, and A Different World showcased a variety of Black American life from upwardly mobile well-off Black folks to HBCU life, to the downtrodden inner-city dwellers just trying to survive. However, when Martin came on the scene, it gave us a storyline that revolved around Black people in the inner-city who were neither struggling nor were rich. There were struggles at times, like when Martin got fired from the radio station, but for the most part, it was a down-to-earth group of friends who weren't trying to impress anyone.

They enjoyed each other's company throughout the zany adventures that came out of that friendship, as well as roasting each other from time to time. It was Martin that pushed faux naming conventions like, "Head Sanford" and "Phony Braxton" to the forefront as a nod to his day on Def Comedy Jam as well as snapping (or "the Dozens"), which had peaked in the 90s. Most importantly, Martin set the tone for a new type of TV show that centered around Black characters and wasn't too formulaic and that's how it reset the culture. There was positive messaging without it trying too hard, and that set the tone for the type of comedy that started appearing in future sitcoms in this genre.

It Was a Good Time

Another reason why we miss Martin and are excited about its 30th anniversary special is because of the snaps! There are a lot of '90s kids who learned how to crack jokes on people because of that show. Martin and Pam's animosity always led to funny and memorable insults. 

In addition to the disses, there was a colorful crew of characters like Shenehneh, Bob from Marketing (or accounting, or research depending on the episode), Brotha Man from the Fif Flo', Hustle Man, Jerome, and more boosting the laugh-factor on a weekly basis that still hits just as hilarious as it did when it first aired back in '92.

The Scenarios Were Unique

There were times when Martin adopted a serious tone like for the AIDS Awareness episode (which was on-brand for the early '90s), but there was always a level of silliness that made you pay attention. 

One of the most classic episodes is from when Martin lost his portable CD player but he thought it was stolen. As a result, he had his friends gather around a table so that he could interrogate them with a fake dog that he actually made bark. The scene is a spoof of this classic scene from New Jack City.

It Was Tapped Into The Cultural Zeitgeist

Martin was unapologetically Black, unapologetically hip hop. The early '90s was a peak moment for the hip-hop explosion on TV. Before Martin, a lot of the show's predecessors didn't touch rap outside of parody or spoof. 

Martin was savvy enough to utilize the talents of his famous friends like The Notorious B.I.G. to Bushwick Bill, to Christoper "Kid" Reid (of Kid 'n Play) as special guests, which made for instant classic television, and that brings us to our next point.

The Guest Appearances Were Everything

With Martin, the guest appearances always hit the nail on the head — from Lynn Whitfield, Pam Grier, Method Man, OutKast, and more. Fans tuned in every week to see a who's who of Black pop culture's goliaths grace their TVs, and they were always memorable appearances!

For instance, in the Notorious B.I.G. episode, where BFFs (and multi-time BET Awards hosts) Tisha Campbell and Tichina Arnold as Gina and Pam got into a diva singing battle only to lose to Sheneneh is easily one of the top 10 best Martin episodes to ever air. 

Another episode where Little Richard played a piano-playing exterminator was so funny that Martin and Gina couldn't help but break character and made the Fox series a can't miss moment back in the VCR days — when you had to be in front of your TV to watch it at the moment — but also today.

Starr Rocque is a Brooklyn, New York-based writer, and author, whose Bloggers Can't Be Trusted is available here.