Commentary: GLAAD Isn't Anti-Black
A new argument saying gay-rights group GLAAD is out to crucify Black men is misguided and only serves to widen a divide.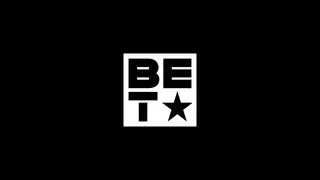 It was the tweet heard round the internet on Super Bowl Sunday. While some people were upset by pop musician M.I.A.'s scandal-inducing middle finger at halftime, many others were incensed when Black political pundit and CNN mainstay Roland Martin tweeted what appeared to be a homophobic attack. When an H&M underwear commercial featuring soccer star David Beckham aired, Martin tweeted, "If a dude at your Super Bowl party is hyped about David Beckham's H&M underwear ad, smack the ish out of him! #superbowl."
Immediately, LGBT groups were calling Martin out for what appeared to be him imploring people to hit gays. Martin said his offending tweet was actually a diss on soccer, which he regularly mocks. But skeptical followers wondered why, then, did Martin insist on singling out men getting excited about the Beckham ad? Martin couldn't answer that question, and it wasn't long before famous gay-rights group GLAAD was calling for his firing from his CNN job. Soon after GLAAD got involved, CNN suspended Martin, who is now going to meet with GLAAD in an effort to repair the bridges he destroyed.
While Martin and GLAAD try to settle their differences, some in the Black community are setting their sights on GLAAD. In an opinion column at website Kickmag, Cleo Manago argued that GLAAD is "Blackphobic." "I believe that GLAAD, or the Gay & Lesbian Alliance Against Defamation, has been using the media to lynch a disproportionate number of well known Black men in recent years," writes Manago. "These men include Tracy Morgan, Isaiah Washington, Kobe Bryant, Barack Obama, and T.I. along with several others. We can now add TV ONE host and CNN contributor Roland S. Martin to the list."
At one point during his rant, Manago makes a good point in his attempt to paint GLAAD as anti-Black: GLAAD did not ask TV ONE to fire Martin; only CNN. The tacit suggestion there is that GLAAD doesn't care if a homophobe works at a Black network, just as long as he's not polluting the airwaves at traditionally white outlets. Aside from that point, however, Manago doesn't really have much of a point.
If Manago would like to complain that it seems like GLAAD goes after a lot of Black men, one could argue that that's because it seems like a lot of Black men go after gays. Of the ones Manago listed, Morgan said he'd stab his son to death with a knife if he was speaking in a gay voice, Washington called one of his co-workers a "f@**%t," Kobe Bryant called a referee a "f@**%t," and T.I. said that Morgan's stabbing joke was very funny. That's the sad truth, and GLAAD has every right to be angry about it.
Also, it would serve Manago well to consider that GLAAD goes after homophobes angrily and vehemently regardless of race. Just last year GLAAD asked advertisers to not work with white radio host Adam Carolla after he let loose with homophobia. They've also asked people to boycott Donald Trump. Beyond all that, GLAAD has made a hero out of Wanda Sykes, who came out as a lesbian only recently.
Manago and people like him who feel that GLAAD is on some crusade to vilify Black people aren't looking where they should be: the Black community. Maybe if we could get our young men to stop calling gay people "f@**%t," GLAAD would finally leave us alone.
The opinions expressed here do not necessarily reflect those of BET Networks.
BET National News - Keep up to date with breaking news stories from around the nation, including headlines from the hip hop and entertainment world.
 
(Photos: Jason Kempin/Getty Images; Stephen Dunn/Getty Images; Brad Barket/PictureGroup)