Kelly Rowland Was Asked About A Destiny's Child Reunion, And Her Answer Might Surprise You
"Oh you are bold, honey."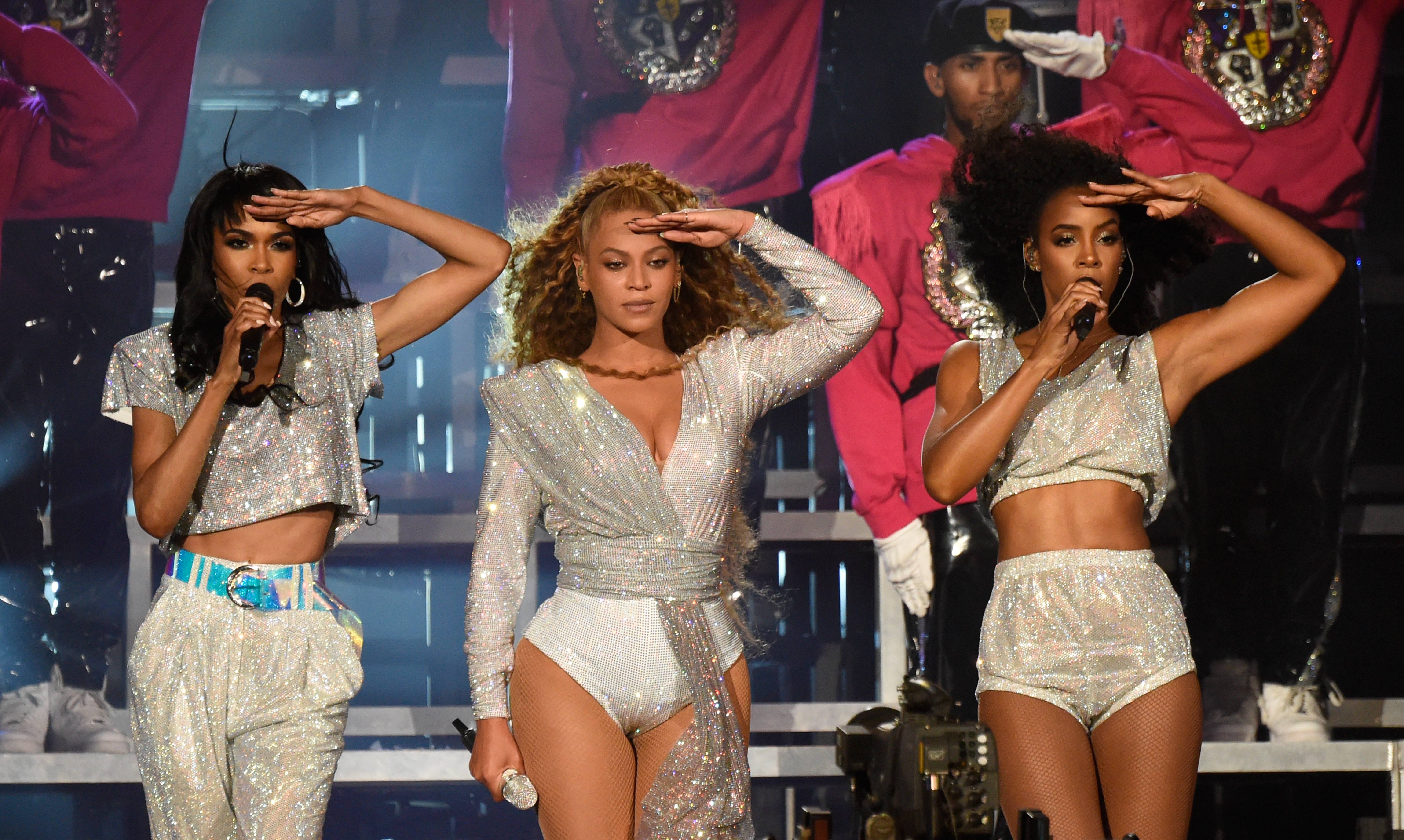 Last April, Beyoncé revamped Coachella into an unprecedented, black AF experience, unlike any other headliner ever. The Queen created Beychella, in the spirit of our ancestors, and her performance was full of surprising gems, especially a jaw-dropping Destiny's Child reunion that blessed all of our hearts and souls. 
Since the group's dismantlement in 2005, fans have begged the ladies to join forces yet again. We know the ladies haven't exactly spent DC3 retirement sitting idly, plus Michelle Williams and Kelly Rowland did join Bey for her Super Bowl halftime performance in 2013. However, that didn't stop inquiring minds from wandering about a potential reunion tour in the future.
Famed gossip blog, The Shade Room pulled up on Ms. Kelly at the What Men Want movie premiere to pester the R&B soulstress on the status of this rumored homecoming.
"Let me tell you, we know what we want, girl and when are we having a DC3 tour?," the interviewer asked

The "Dirty Laundry" singer, evidently stunned, responded, "I don't know." She continued to mention that the idea of a tour isn't something typically discussed amongst the ladies. They each have very distinct lives of their own, so this is understandable. 

However, this wasn't a good enough answer for the TSR host.   

"Y'all better start talking," she giggled and Kelly responded, "oh, you are bold, honey."

Some felt the tour is a must, but not without all the members of Destiny's Child. Others felt it's way past time to let this dream go. Kelly's curt-yet-sweet response instantly became a running joke and new favorite phrase among fans, but the real question is, why not ask Kelly about Kelly?!

Watch the slightly cringeworthy exchange below.