Former Supremes Singer Cindy Birdsong's Family Request Conservatorship
The singer's family said that a friend is 'isolating' her.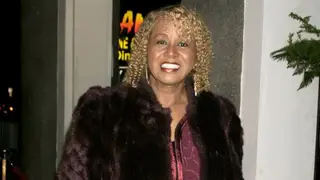 The family of Cindy Birdsong, a former member of The Supremes, is suing to have her placed under a conservatorship citing her ill health.
According to PEOPLE, Birdsong's family asked a Los Angeles Superior Court judge last month to have her brother, Ronald Birdsong, and entertainment manager, Brad Herman named as her conservators.
Rochelle Lander, a longtime friend of the singer, has had power of attorney over her for more than 10 years. However, Birdsong's family says that Lander has become "increasingly secretive about the status of Birdsong's health" following her second stroke seven years ago. Additionally, they note that Lander has been "isolating her from friends and family even as her health worsened."
According to PEOPLE, Birdsong is "totally incapacitated" and in poor health. She is currently in a nursing home after being removed from the Los Angeles apartment she shared with Lander by the Los Angeles Police Department in 2021 at the request of her family.
The court filing notes that she is "unable to get out of bed or communicate" and is on a feeding tube.
"It has been an open secret among the Motown family, the tragedy of Cindy," Herman said in a statement to The New York Times. A hearing has been scheduled for August.
Birdsong replaced Florence Ballard in The Supremes after the group released its 1964 album, Where Did Our Love Go. She remained a member until 1976.