Thigh-High-Wearing, Anti-Bullying Hero 'Super B*tch' Goes Viral
What started as a skit became a popular Twitter meme.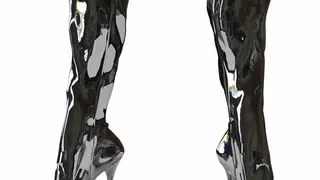 2019 may have just begun, but there's already a viral meme going by the name "Super B—tch" that people can't stop retweeting.
"Dremon Cooper, 19-year-old dance teacher for an LGBT non-profit, has always loved making funny skits. He recently created a new street superhero character who fights crime while wearing pink thigh-high boots. 
The character quickly became known as "super b*tch" and "him possible"

"My skits started out with me doing something I use to do called Meeka's diary," Cooper told Buzzfeed. "But then I stepped it up a notch and started doing skits with a superhero character that saves the day."

Cooper said that while the character is funny, he created it to show that violence should never be tolerated

With over 100,000 likes on several posts, "super b*tch" has quickly become a social media trend