Texas Bartender Who Attacked A Black Woman In A Parking Lot Found Guilty
Austin Sheffield could only be sentenced to probation for the violent assault.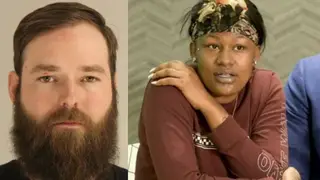 A former bartender in Dallas was found guilty of attacking a woman in a parking lot in a conflict that stemmed from an argument over one car blocking another.
According to CBS News, on Monday (Dec. 5), a Dallas County jury convicted Austin Shuffield of misdemeanor assault and third-degree felony obstruction against L'Daijohnique Lee. He had faced 11 years in prison from the conviction, but both the prosecution and defense agreed to a plea bargain.
The attack occurred in March 2019 when Lee, then 24, pulled into a parking lot and blocked Shuffield, 30 at the time, as he was trying to leave. He exited his car with a gun and approached Lee to tell her to move. The confrontation escalated when Shuffield punched Lee and slapped her cell phone out of her hand when she tried to call 911. Shuffield hit Lee multiple times in the face and upper body until she stumbled to the ground.
Lee went to the hospital for treatment of a ruptured eardrum.
Shuffield's lawyers insist the attack was not a hate crime, but Lee's claimed back in 2019 that he called her racial slurs. The incident was captured on video by a nearby witness, see below:
Initially, the Dallas Police Department issued a warrant for the arrest of Lee on charges of criminal mischief, after being accused of breaking Shuffield's rear view window of his truck. However, after protests, all charges against Lee were dropped. Shuffield was also fired from his job as a bartender at the High and Tight Barbershop and Speakeasy.

Shuffield avoided being found guilty of the most serious charge against him, aggravated assault with a deadly weapon. Instead, due to the plea bargain instead of appealing, he will serve four days in Dallas County jail, serve 90 days in jail on a pending DWI case; and remain on probation for as much as four and a half years, according to local Dallas Fort Worth station KXAS.  

In a brief statement to reporters, Lee commented: "It is what it is. At the end of the day justice was served."