'That's So Raven' Star Orlando Brown Is In Major Trouble With The Law
The former child actor is running out of chances.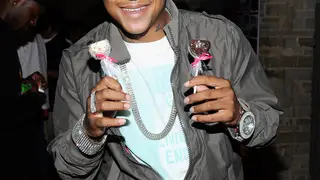 Former Disney star Orlando Brown is a wanted man.
New reports indicate that there is currently a warrant out for his arrest and it is all due to something he could have easily prevented.
According to TMZ, a judge issued a bench warrant for the ex-That's So Raven actor's arrest as he was a no-show for his scheduled court hearing on Wednesday.
The hearing was in regard to his arrest back in January when a family disagreement led to the police learning that there was, in fact, another fully active warrant out for him. The outstanding one was in connection to him allegedly striking his girlfriend, last year, in Torrance.
Brown's 2017 arrest birthed his now infamous smiling mugshot that has since gone viral.