Hot Topic! The Policing Of Black Hair In Schools Teaches This Lesson
Policing Black Hair In Schools Has To Stop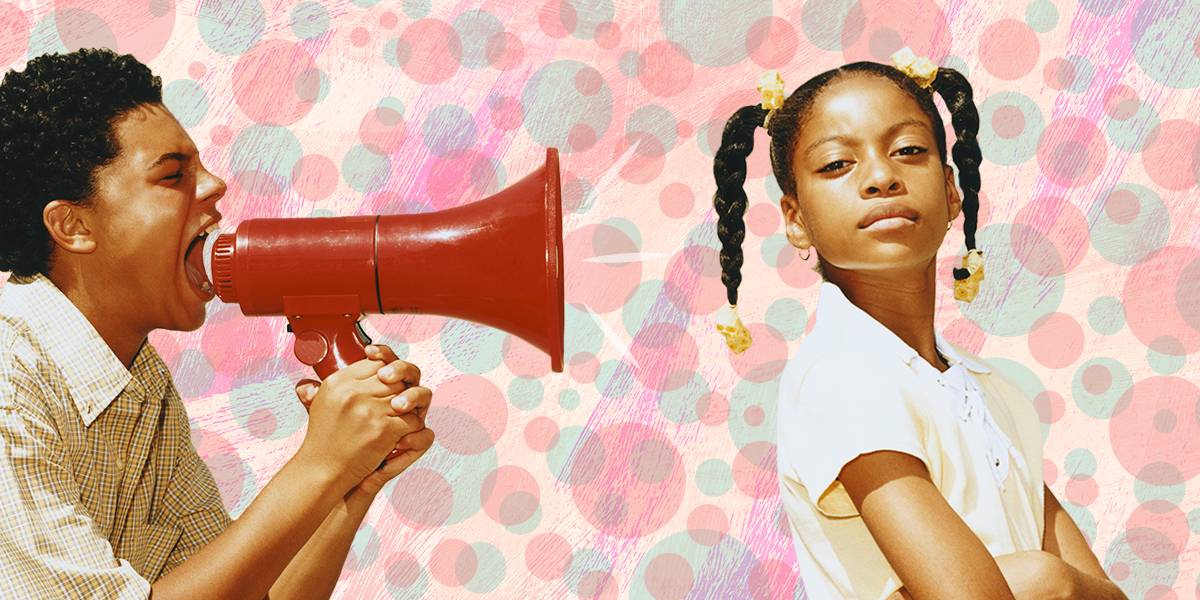 Sometimes I have to pinch myself as a reminder that it's 2018.
Growing up in Minneapolis I saw all types of non-Black students with "distracting" hairstyles—think crazy bright mohawks, inky waist-length hair, stringy mullets—you name it. Yet they were deemed as "expressions of individuality and creative freedom." Unfortunately  for brown boys and girls the same luxury is not extended.
But the story doesn't end there. While the school district did offer to reimburse her $20, the catch was he would face in-school suspension until it grew back.
"I called the head principal who told me to take my son to Supercuts," says Erika. "But I told her they might not be familiar with the texture of Black people's hair. She wasn't sympathetic, and I was offended."
"The California Education Code clarifies that students have a right to 'expressive conduct,' and that includes hairstyles that reflect a person's culture," Abre' Conner, an ACLU staff attorney, tells Yahoo Lifestyle. "The wording of the school dress code leaves room for discretion and has been applied in a way, that we believe, violates Black students' rights and has been enforced with discrimination." 
Jenesis told WCTV that the assistant principal, who declined when asked for comment, told her that her "hair is extreme and faddish and out of control. It's all over the place." The school had little sympathy; they told her she could finish out the 2017 school year but come fall semester she'd need another style to continue to attend North Florida Christian.
"It's hurting me. For my people behind me, the younger ones, they're going to have hair like me. Why can't they wear their natural hair?"
According to NPR, in schools across the country, Black student suspension rates are higher than their peers'. In charter schools, kindergarten through eighth grade, those rates are even higher.
What I'd really like to know is how the hair that grows naturally out of our head is so offensive or trendy? Why should a teen with an afro have to pick between the school he/she attends and their hairstyle he/she wears? How is this fair?
Though databases for infractions vary from state to state, in a recent analysis, half of suspensions in charter schools were for minor nonviolent offenses, including dress code violations. But, what's the point if the trade-off comes at the expense of Black students' education?
This new wave of targeting certain racial groups through specific language and rules must stop. We're not in the dark about the systematic ways our children are constantly being policed instead of being set up to succeed. 
Dear school districts: head wraps, locs, braids and afros are simply part of our culture. Unlike clothing, we (Black people) can't "take our hair off." It's a deeply rooted part of us. Just like we can't wash the color off of our skin, we shouldn't be policed for our hair choices.