'Doubling Down With The Derricos' Stars Talk About Motherhood, Watching Their Children Grow Up On Television, And Share Motherly Advice
The stars also share an update on GG Derrico's health issues.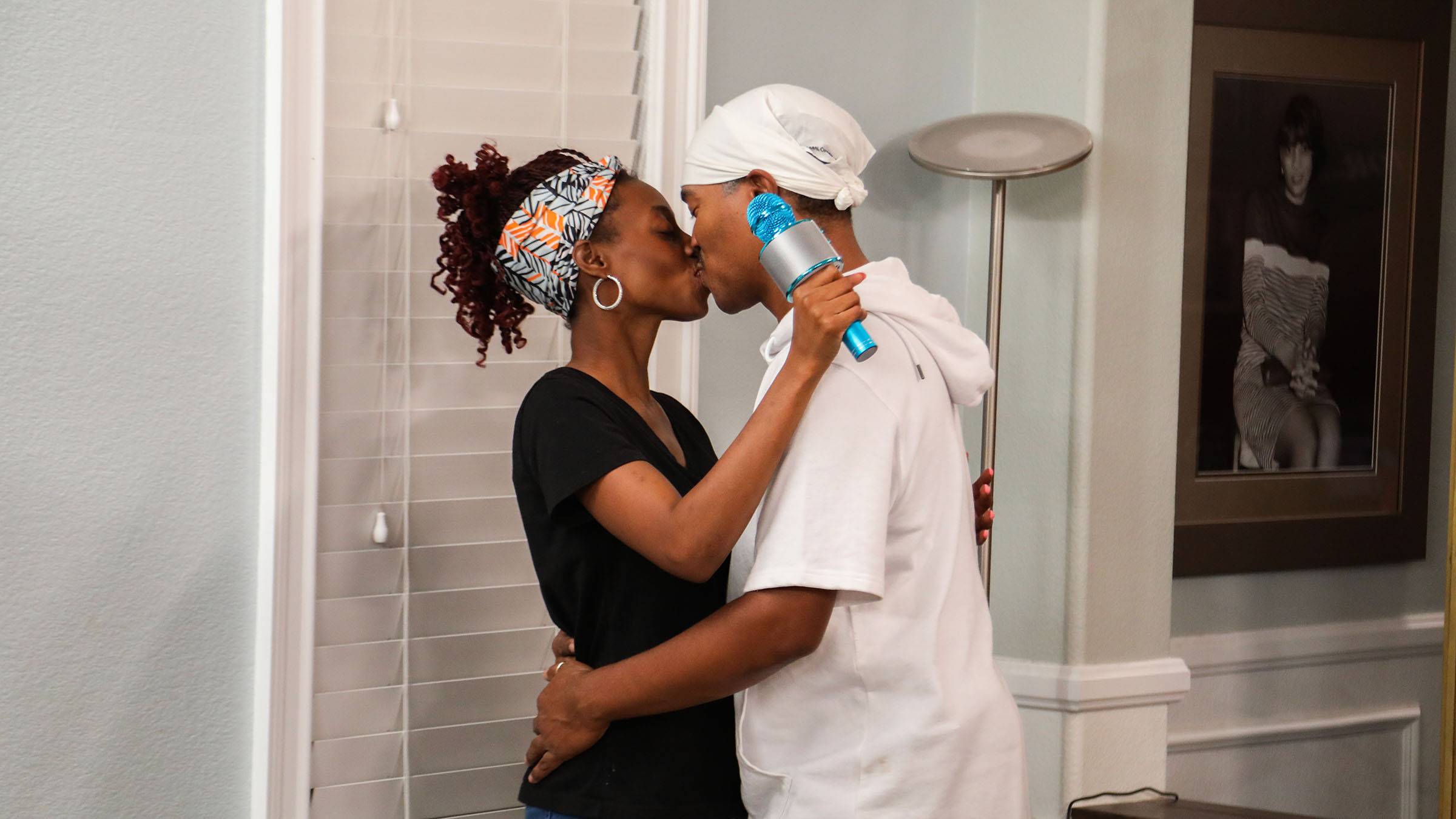 Big families tend to have even bigger personalities attached, and that's a perfect way to describe TLC's favorite family, The Derricos, who is currently in the third season of their reality show called Doubling Down With The Derricos.
The unscripted series showcases a husband and wife who have fourteen children, how they celebrate life, and embrace hurdles and drama with open arms every day, one episode at a time. While their size may be unique, their story is universally relatable.
BET.com spoke with Karen and Deon Derrico about raising their children, the wisdom they received from Deon's mother, GG Derrico, how the family anticipates celebrating her for Mother's Day, and how they respond to everyone's parents fear: watching their children grow up.
---
BET.com: How does it feel to watch your family grow up on television, and are they enjoying the fame they receive from the show?
Deon: Yes, the kids are enjoying everything that they receive. It's an honor and joy to watch our family grow up. Many times as parents, you're so busy in the parent moments that the time passes by, and you don't realize it until your children are grown. We're able to chronicle their growth step by step, and that's the best part of the journey for me.
Karen: We don't use the F-word, which is 'Fame,' around our children. We keep them humble, and we remind them they are a blessing to others — so you have to watch what you say and do. It's like that old saying, 'With much power comes great responsibility.' We want to make sure they understand that they are leaders and they empower other children.
BET.com: Darrian, who just celebrated her 16th birthday in a recent episode, is ready to begin dating. She's a daddy's girl, but how are you handling this new chapter of fatherhood, watching her grow from being a young girl to a full-fledged teenager?
Deon: I have literally dreaded this for all of her life [laughs]. I am coming to realize it's a natural part of life, and I need to let go as hard as it may be. It's beautiful because it leads to us one-day having grandchildren, as we would love to have some in the future. We just don't want them until they are of the age to have them [laughs].
BET.com: What advice have you shared with Darrian that you didn't receive when you were her age?
Karen: That's a very good question. The number one thing I teach Darrian is rejection is OK, and it's not the end of the world. I told her this because you're going to see a lot of attractive guys who may not feel the same way for you. I won't speak for all women, but some women, when we see a man, we see you at the altar saying, 'I do.' I let her know to be friends and have fun. If, for some reason, it may not work out, [then] you just move on. I also let her know there are guys that she may reject as well. It goes both ways and it's not the end of the world.
BET.com: How do you keep the house afloat as you juggle being a mom and a wife while still maintaining your own individuality? What can other mothers who also juggle do to support those in need of advice?
Karen: I have a really great husband here [laughs]. It was so hard to delegate, and I guess I have so many "D" names to remember that I forget to delegate [laughs]. Now that I've learned how to delegate and make sure everyone can do even half of what I do, I can deal with that. Bedtime is very important, and setting up my schedule has to keep a good list. I tell all mothers to have a to-do list and learn to delegate for every part of their lives.
BET.com: The family's grandmother, mother GG Derrico, has suffered health scares in the past. How is she holding up now? Are there any special plans you all may have set up for Mother's Day to celebrate her?
Deon:  We celebrate GG the best way we can every year, and is the most abundant way of showing her love as much as we can — even before the health challenges. GG is doing great, and we received some great news from her doctor, so we're thankful to God. We're thankful to God for everyone who is going to watch this who sent prayers — whether silently or sending us a DM on our social media; we thank you because it's helping. It really comes down to her mindset because she feels like she's been attacked due to dealing with several different major health challenges, and sometimes she feels she can't win by losing. We want to keep her focus on life being good so she can navigate past that. We are confident she will overcome some of those mental challenges, but she's making a great change from a health perspective.
BET.com: What's the best piece of motherly advice GG has given both of you?
Deon: I can go on and on [laughs]. We owe it to GG for us being the happy, married couple we are today. Prior to having Darrian, we almost didn't commit to each other. It was GG who talked to me and told me to slow down. 'Karen's a good woman, and I'm not going to allow you to mess up my soon-to-be daughter-in-law,' she told me. I'm thankful to God that I have the rapport with my mother, or we wouldn't be sitting here being interviewed by you today.
Karen: One of the things GG has given me is not to care what other people think. She lives by that one [laughs]. She'll drop the real F-bomb on you. That is something that I hold close to me. She doesn't speak it; she lives that. Even in our marriage, she talks to me more as a woman, not just as her daughter-in-law, and she tells me things she wishes her mother-in-law, mother, or other women had said to her. She's taught me a lot, and I love her for it.
BET.com: Let BET.com know what is the best part about being a mom, and is there anything you recently learned about motherhood you can share?
Karen: That's such a great question. The best part about motherhood is seeing the love. I love the love that my children reciprocate back to me and us as parents. It constantly reconfirms that we're doing something amazing. I recently learned is you don't have to lose yourself when you become a mother. I got into that hustle and bustle of how much I love my babies, and I do — but I also have to remember that if I'm not good, they aren't good. Self-care is the best care, so find that moment where you can take a breather and take a moment for yourself. Don't let mommy guilt put you away in the mommy jail, and you feel isolated. I found myself wanting to isolate myself in the past, and that's not good. Finding time to seek therapy, and going to the spa, really helped me to find myself again.
---
Ty Cole is an Award-winning Entertainment Reporter based in New York City. With over four years of professional experience, he has worked with many publications and created solid relationships with numerous media professionals in the space. He has covered an array of A-list red carpets for major networks, including WE-TV, BET, Freeform, VH1, TV One, Lifetime, ABC, The Oscars, and more.