Lamar Odom's Condition Likely to Deteriorate, Doctors Say
Despite reports of progress, it's not looking good for the athlete.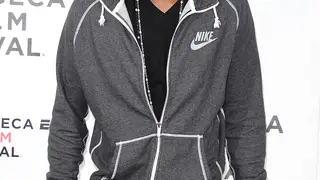 Lamar Odom's fans and loved ones got a brief glimmer of hope on Thursday when a report began circulating that his condition was improving after a successful kidney dialysis and that Odom momentarily squeezed his wife's hand. Sadly, TMZ reports that the news may have given people false hope and in fact, Odom's condition continues to get worse.
According to the site, doctors have told Odom's loved ones that he is deteriorating, and that the lack of improvement since he was admitted to the hospital makes it unlikely that he will regain consciousness. Odom was given a 50/50 chance of survival when he was first treated, but that may no longer be the case. "The doctors are concerned it has been too long that he's been in this condition and now it's not looking good," a source says.
Odom is experiencing multiple organ failure due to heavy drug use during his three-day binge at a Nevada brothel. Since their divorce was never affirmed by a judge, his estranged wife, Khloe Kardashian, is in charge of his medical decisions. Kardashian flew out Odom's family, including his father, Joe, his ex-wife, Liza Morales, and their two children, Destiny and Lamar Jr., from New York to be at his side.
Watch a recap of the tragic events of the past two days below:
(Photo: Michael Loccisano/Getty Images)
BET.com is your No. 1 source for Black celebrity news, photos, exclusive videos and all the latest in the world of hip hop and R&B music.