MOW Diary: Standing Up for Trayvon
The March on Washington was an eye-opening experience for Missouri teenager Darian Thomas.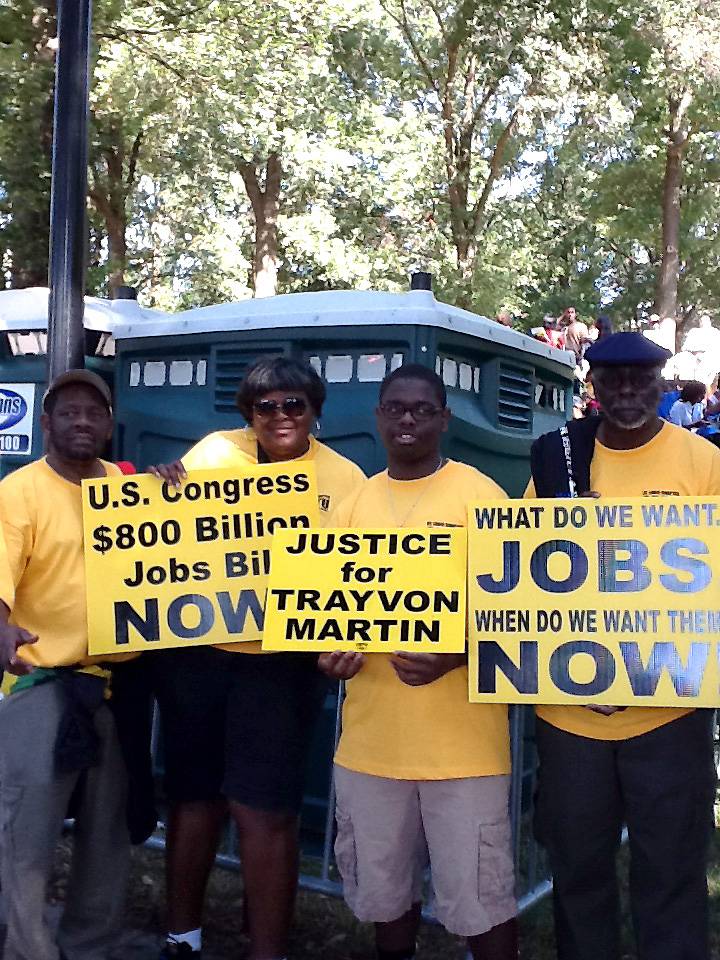 St. Louis teenager Darian Thomas is already a young activist. (Photo: Joyce Jones/BET)
Like many teenagers with a reporter's microphone in his face, 16-year-old Darian Thomas struggled a bit to articulate the contribution he's making in his St. Louis, Missouri, community. But the members of the Coalition for Black Trade Unions with whom he traveled to the March on Washington proudly described him in three words: our young activist.
"It's good to start when you're young," said Darian, who does whatever's needed, including getting petition signatures and putting flyers in mailboxes.
 "Whatever they need," he said.
Darian's lessons about the civil rights movement in school have been reinforced by stories from his grandfather, vice president of the union group, but he said that being at the march was exciting and really opened his eyes to a lot of history.
He also wanted to be there to represent slain teenager Trayvon Martin.
"I feel like that actually could have been me," Darian said.
BET National News - Keep up to date with breaking news stories from around the nation, including headlines from the hip hop and entertainment world. Click here to subscribe to our newsletter.