Jordin Sparks: "You Can Hear the Smile In Whitney's Voice"
The Sparkle star talks making the video for "Celebrate," her duet with Whitney Houston.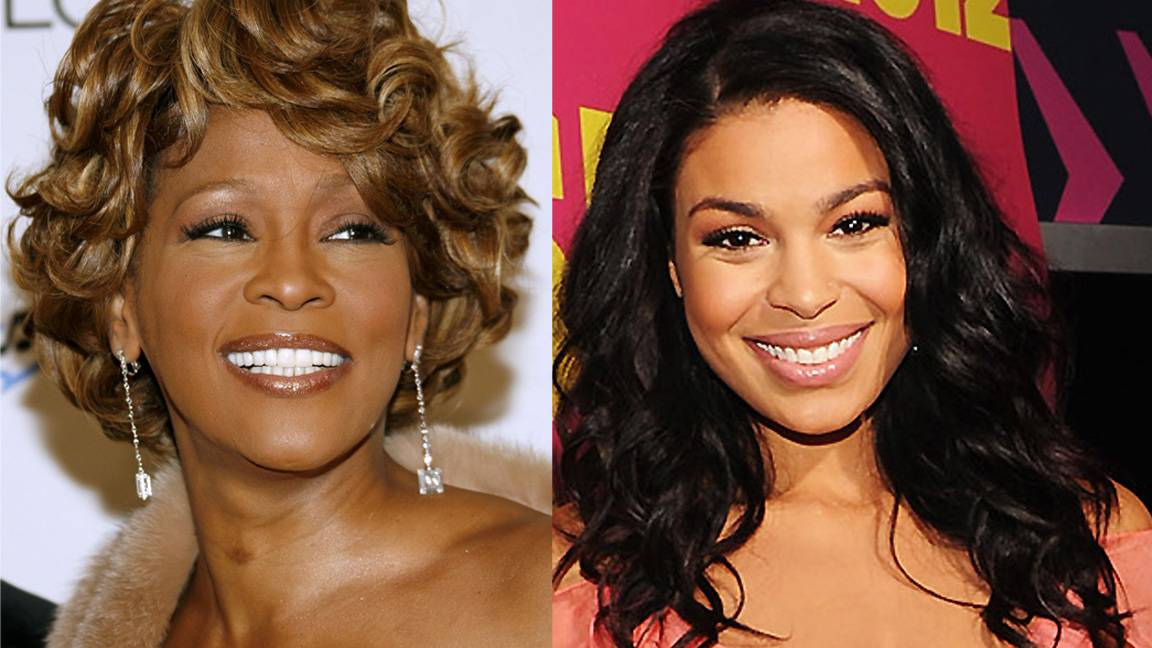 Jordin Sparks is almost ready for her big screen Hollywood closeup. In a mere month, the American Idol alum will make her feature film debut in Sparkle, a remake of the 1976 classic. Adding to that distinction, the 23-year old got the honor of duetting on "Celebrate," the upbeat and '80s-inspired R. Kelly-produced single from the film's soundtrack, and the final recording made by pop music icon Whitney Houston.

BET.com caught up with Sparks while she was in the recording studio and she talked all things "Celebrate" — recording the song and making the video. Plus she shared her special on-set memories of Whitney while shooting Sparkle.

"Celebrate" has already become the feel good jam of this summer. What was it like to record it? Were you in the studio with Whitney?
I would have loved to be in the studio with her, but with Whitney's schedule it got so crazy [we never] found the time to get together, so we recorded it separately. But it was amazing to be able to go in after she had already finished her part. When I was singing, I could hear her vocals on the background of the song. It was so cool because you could just hear the smile in Whitney's voice when she was singing it. So that in turn made me more super excited to sing the song and put more emotion into it.

Tell us about the video's premise.
When we did the song, we planned on it being Whitney and me, but she's not here, so we wanted to make it a tribute to her. So it's fun, upbeat and exciting — there are clips from the movie and the main cast is in the video, too. It's me, Tika Sumpter, Carmen Ejogo, Derek Luke, Omari Hardwick, Goapele is in it and Mike Epps. We're all just having a good time [and the premise is] they all come over to my house singing along to Whitney's music. And we're missing her and celebrating her as well. It's actually pretty simple, but when you watch it and hear her voice along with it, it makes it so much more.

Have you wrapped your head around the fact that you've duetted with one of the music industry's biggest icons on her very last recording?
I don't think I have wrapped my head around it. I kind of get rendered speechless. I grew up listening to her. Whitney was this supernova, an amazing entertainer and vocalist. To even be in the room with her and get to talk with her was something that I could have only dreamed of. But then she was my employer, later my coworker and then she became my friend. And we did a song together. It just blows my mind really. But it's also a little bittersweet. Even though I got a chance to do the song with her, it was her last recording. So now her legacy and my story are forever intertwined — it's crazy for me to think about.

Have you seen Sparkle yet?
No, not yet. Hopefully I will before the premiere. They keep telling me, "It's not perfect yet, not perfect yet." I'm like, "Okay, we've got a little over a month here." I'm excited to see the movie and I can't wait for everybody else to see it, too.

Can you tell us one of your favorite moments with Whitney on the set of the film?
One of my favorite ones is when we were having a little dance break while we were waiting for the cameras to change. All of us were just being silly, we were doing The Dougie and she walked in and was like, "What is that?" So we taught her how to do The Dougie [laughs], which was super fun. And there was another time where I was singing under my breath —  sometimes I don't even realize I'm doing it — and I was singing "I Have Nothing." And she grabbed my shoulder and gasped and I said, "What?" and she said, "I forgot I sang that!" I was like, [laughs] "What? How could you forget? That was one of the biggest songs ever in life. Every girl sings this song." And she was like, "I don't know. You know, it's just been so long." Then she started talking to me about the story behind her recording it — how she was pregnant and she didn't want to do it and she just wanted to get it over with. And I think she said they did the song in three takes. And at that moment my jaw was on the floor. I was like, "This is an incredible moment."

You're attending this year's BET Awards and I'm sure you'll be looking fabulous. How hard or easy has it been maintaining your current weight?
I take it day by day. If I eat something a little crazy or if I feel sluggish, I know I have to eat better the next day and work out. I work out, I do circuit training so I try to keep my heart rate up whether I'm doing cardio, lifting weights or jumping rope. I like to mix it up. I also take Zumba classes — I love those, those are a blast. But I think the way I've maintained [my weight] is that I really changed my eating habits. I used to eat because food tastes so good. I love food, it's one of the best things on this planet. But I changed the way I was thinking. I started asking myself, "Hey, am I eating because it tastes good? Or because I really need some more? Am I really still hungry?"

Speaking of the BET Awards, can you tell us your favorite moment from a past show?
I was there in 2008. And the BET Awards I attended was the first red carpet I did after I won American Idol, so it was a big deal for me. One of the moments that stuck out for me was Beyoncé on the red carpet. She wore a silver dress with that metal belt. Her hair was down and I just remember standing on the red carpet and she walked behind me and I didn't even know what to say. She looked so incredible. But I also loved the Michael Jackson tribute they did a couple of years ago on the show. I thought that was incredible. I know they're going to do something for Whitney this year, so I'm excited to see who they've chosen to be a part of it and to see how many different songs they sing of hers because she has so many amazing songs.

Download the BET Awards App to relive the entire history of the BET Awards in video & pics and to POWER vote for Viewers' Choice and Who Rocked The Mic!


BET.com is your #1 source for Black celebrity news, photos, exclusive videos and all the latest in the world of hip hop and R&B music.
Click here to subscribe to our newsletter.  

(Photos from left:  Frank Micelotta/PictureGroup,Rick Diamond/Getty Images)