Commentary: Standing Our Own Ground
After news of another senseless death of an African-American at the hands of a white person with a gun, Blacks must demand justice for all the Renisha McBrides and Jonathan Ferrells of the world.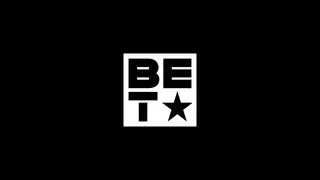 Details regarding the shooting of Renisha McBride on Nov. 2 in Dearborn Heights, Michigan, are just coming to the surface; few are adding up, and several questions remain unanswered for a Detroit family, the African-American community and an entire nation that continues to grapple with race and the perniciousness of racism.

One thing remains clear: Renisha McBride, a 19-year-old African-American girl, whose life was just beginning, is dead.

It wasn't until Nov. 15 — nearly two weeks later — that her killer, a 54-year-old white man named Theodore Wafer, was charged with second-degree murder, manslaughter and felony firearms possession in her death. Disoriented following a car crash, McBride wandered through a suburban neighborhood until she approached a home seeking assistance and was shot in the face with a 12-gauge shotgun. This deadly use of force is incomprehensible.

McBride's death is an example of yet another unarmed African-American youth ruthlessly killed in the name of self-defense. Michigan, like 31 other states across the country, has a Stand Your Ground law on the books. Innocuously called the Self Defense Act, Michigan's law is one of the strictest in the nation, allowing individuals to use deadly force to prevent imminent harm or death against perceived threats. These laws underscore a continuous problem in which young people of color are routinely "perceived" as threats; not because they pose an actual threat, but because of the color of their skin.

Evidence has shown racial disparity exists in the application of Stand Your Ground laws, with several studies showing that killers are far more likely to avoid punishment on the grounds that the killing was justified when their victims are Black. A 2012 Urban Institute study, for example, found that in Stand Your Ground states, white-on-Black homicides are 281 percent more likely to be ruled justified than white-on-white homicides. What's more, these laws have no deterrent effect on crime. Rather, as a recent Texas A&M University study found, as states have adopted Stand Your Ground laws, there has been no drop in robberies, burglaries and aggravated assaults. Yet, by lowering the cost and punishment of the use of legal force, in these same states murders have actually increased.  

Even in the face of stark racial disparities, the prosecutor in the Renisha McBride case claims that race is irrelevant without even exploring it. Wafer's attorney claims that her client believed his home was being broken into and responded by shooting the unarmed 19-year-old. Yet McBride posed no articulable threat to her shooter, other than her race. Such excessive actions are only emboldened by a law based on perceptions of what is a reasonable threat — including, as too many cases show, the widespread perception that youth of color are dangerous beings deserving of our fear. Beyond the over-criminalization of Black and brown youth in schools across this country, and the profiling of youth of color, their lives are further degraded when their murders are deemed legitimate.

Renisha McBride's senseless  murder is all too similar to that of Jonathan Ferrell, who also sought help after being involved in a car accident this year and was gunned down because he was deemed a threat.

McBride's case is also reminiscent of the killing of Trayvon Martin, where the shooter was not initially arrested and allowed to remain free under the banner of a Stand Your Ground law. Trayvon Martin, Jonathan Ferrell and Renisha McBride's tragic stories are the few out of many which have gained national attention, while countless other stories will never be heard, the victims' names will never be recorded in history.

It is time we stand our own ground, demanding justice for our children, America's children. Before more victims of "Shoot First, Ask Questions Later" laws are killed, we must put an end to this rampant national standard of unequal justice.

Judith Browne Dianis is the co-director of the Advancement Project.

The opinions expressed here do not necessarily reflect those of BET Networks.

BET National News - Keep up to date with breaking news stories from around the nation, including headlines from the hip hop and entertainment world. Click here to subscribe to our newsletter. 
(Photo: AP Photo/Detroit Free Press, Kimberly P. Mitchell)