Report: Black College Students Should Have Mandatory Financial Aid Classes
A National Urban League study states that better financial aid awareness and preparation would help Black students graduate.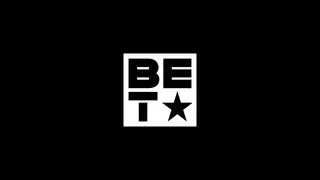 African-American students going to college would benefit from mandatory financial aid literacy classes in an effort to help them navigate the world of loans.
That is one of several recommendations in a recent report by the National Urban League that is aimed at examining the disparity between minority and white Americans regarding the financing of their college educations.
Greater emphasis on dealing with financial aid would translate into higher graduation rates and, therefore, greater professional success for African-American graduates, the report states.
"We know that we bring a needed voice to the conversation — on behalf of students who — due to income level, financial aid literacy, and historic underrepresentation — are most in need of higher education financial aid and support services," said Chanelle Hardy, the National Urban League senior vice president for policy and executive director.
"As time passes, the salary gap between high school graduates and those with associates or bachelor's degrees continue to grow — particularly for African-American and Latino students," Hardy said.
The report, "Education Transforms Lives: Postsecondary Affordability Survey and Focus Groups," was a collaboration between the National Urban League and the Bill & Melinda Gates Foundation.
The report also recommends that the federal government develop what it calls "post-secondary affordability simulation workshops" while calling for the government to play a role in how student loan interest rates are determined.
The recommendations were the result in part of the responses of students in focus groups that were conducted in a number of cities: Atlanta, New York City, Portland, San Diego, Flint, Michigan; Savannah, Georgia; and West Palm Beach, Florida.
Participants in the survey were predominantly African-Americans who ranged in ages from 18 to 40, with educational backgrounds from high school graduate to graduate degree attainment.

BET National News - Keep up to date with breaking news stories from around the nation, including headlines from the hip hop and entertainment world. Click here to subscribe to our newsletter. 
(Photo: Tacoma News Tribune/MCT /Landov)